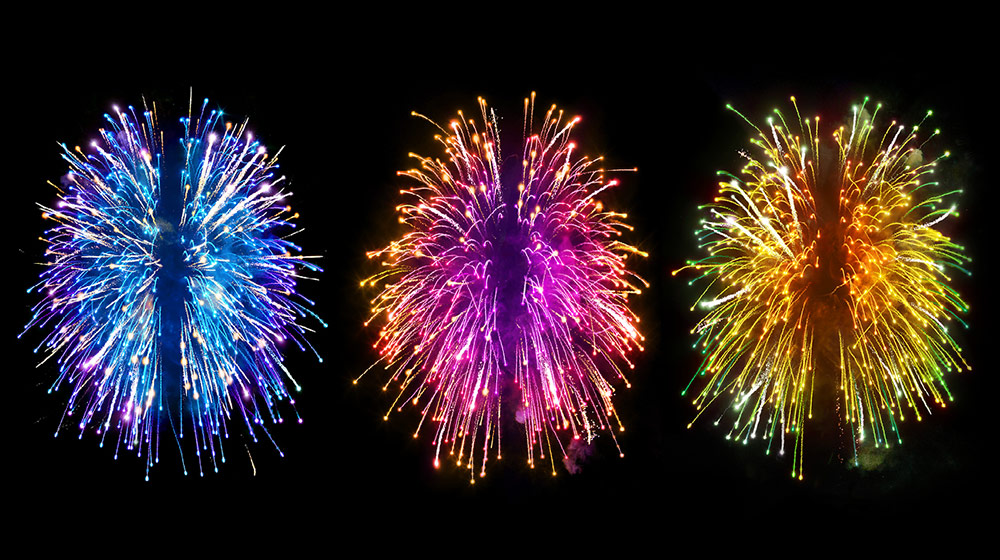 Exhibition
Brain(s)
The human brain is the most complex object we know of and the one that raises most questions in the fields of both science and philosophy. "Brain(s)" looks at how, throughout history, art, science, and philosophy have studied and represented this fascinating organ.
The exhibition explores both the anatomy of the brain and everything that it generates: consciousness, abstract thinking, language, imagination, dreams and memory. "Brain(s)" also investigates other minds beyond the human: artificial, animal and collective intelligence, and brainless organisms.
Why do brains exist? Where does consciousness come from? And what about creativity? What happens when the mind gets ill? Is it possible to create smart machines? What can we learn from the collective intelligence of ants? "Brain(s)" explores these issues and many others by observing the rich landscape of cognition and its historical development, from natural systems to systems created by human beings. Setting out on a journey that combines historical, scientific and artistic material, and posing open questions to visitors, the exhibition challenges our understanding of conscious experience and looks at what can happen when that experience is interrupted or damaged.
Curated by physicist and biologist Ricard Solé and by Emily Sargent, curator of the Wellcome Collection, the exhibition presents some 300 pieces, including 17 contemporary immersive art installations and audiovisual works, pieces from historical collections and the results of projects of scientific research into the brain.
The exhibition combines the visions of contemporary artists such as Tomás Saraceno, Patrick Tresset, Ivana Franke, Daniel Alexander, Andrew Carnie, Christian Fogarolli, Greg Dunn, Laramascoto, Louise K Wilson, William Utermohlen, Shona Illingworth, Imogen Stidworthy, Joaquim Jordà, Aya Ben Ron, Roc Parés, Joan Fontcuberta, Stefan Kaegi and Xavi Bou, and comics and films. It also includes historical material such as original drawings by Santiago Ramon y Cajal, period editions of Vesalius and René Descartes, the inventions and machinery of visionary scientists such as Leonardo Torres Quevedo and Lady Ada Lovelace, and scientific projects of leading scientific research institutes.
An extensive network of researchers, creators and thinkers are involved in the "Brain(s)" project, both in the exhibition and in developing a program of activities that includes a cycle of films, public debates and mediation workshops.
In addition, a selection of films related to the exhibition can be viewed on the Brain(s) channel on Filmin (available from 26 July to 11 December).
The CCCB's exhibition draws on two independent shows, "Brains: The Mind as Matter" (2012) and "States of Mind: Tracing the Edges of Consciousness" (2016), held at London's Wellcome Collection, co-producer of Brain(s) with the CCCB and Fundación Telefónica (Madrid).
Alternative Brains
Exibition's sections
1. Matter
The tour begins by looking at how the study of fossil skulls and cave art reveals the emergence of the symbolic mind. When reviewing the classical approach based on anatomical descriptions, it also looks at ancient questions associated with the relevance of brain measurement and how a distorted and ideological view of this aspect led to the emergence of phrenology and eugenics. In parallel with the development of anatomy and physiology, the brain has been equated with the top technologies of each era. The section closes with the presentation of different technological analogies: the brain as a loom, a mechanical calculator, an electrical or telephone network or as a computer.
At the beginning of this first section, which evokes a cabinet of curiosities, part of the extensive collection of the Wellcome Collection is presented. This brings together books on the history of modern health and medicine, antique anatomical objects, as well as engravings, drawings and photographs. The display cases include historical materials from the 16th to the mid-20th century, such as historic editions by scholars like Vesalius, René Descartes and Thomas Willis, histological drawings by Camillo Golgi and Santiago Ramón y Cajal, and surgical instruments and anatomical models. This section also presents original documentation of the analytical machine of Charles Babbage and Lady Ada Lovelace and historic hardware by the engineer Leonardo Torres Quevedo, among others.
2. Mind
Brains create minds: they imbue thought, emotions, dreams and consciousness. This section looks at the brain and the consciousness as processes where memory is a fundamental element, probably the most important attribute of our brain. To a large extent we are our memory and when it fails, our worlds can collapse. As soon as early scholars began to understand that the brain might be related to disease, attempts to change brain states began to emerge: early techniques have led to new technologies such as virtual reality or deep brain stimulation, treatments that offer unexpected ways of finding answers for brain diseases.
In this second section the focus is out on the current state of neuroscience and the philosophical and ethical explorations of some artists. Installations such as Laramascoto's installation based on the work of anthropologist Roger Bartra and his theory of the Exobrain; Alex Guevara's new immersive installation based on the recording of his own neuronal activity while he sleeps; fragments of the documentary on agnosia by filmmaker Joaquim Jordà or the self-portraits of artist William Utermohlen affected by Alzheimer´s disease. These as well as other contemporary works of art dialogue with top scientific experiments made by research groups in Barcelona.
3. Other minds
The cognitive biosphere is not limited to our brains. We are beginning to realise that answering the big questions might mean having to look for cognitive agents that defy our intuition: simple cells that solve complex mathematical problems, collective intelligences developed by species that work together as a single mind, artificial intelligences that mimic brain circuits, or brainless biological robots that display basic behaviours.
In order to go deeper into artificial intelligence, this section presents documentary material from the first AI congresses in dialogue with contemporary art installations on AI and creativity, such as those by Joan Fontcuberta, Patrick Tresset and Roc Parara. After passing through an installation of spider webs by Tomás Saraceno that makes us reflect on the concept of the "extended mind", we will find some of the most recent research on the alternative minds of the cognitive biosphere: the intelligence of the Physarum, a fungus capable of escaping from a labyrinth to find food; brain xenobots or synthetic life forms; the intelligence of an octopus turned into the main actor of a play by Stefan Kaegi (Rimini Protokoll) or the collective intelligence of bird stoles by Xavi Bou.
Artists:
Lenders of historical collections:
Accademia Delle Scienze di Torino; Biblioteca de Cataluña; Chris Boïcos Fine Arts; CRAI - Biblioteca de Biología de La Universidad de Barcelona; Fundación Telefónica; Galería Mazzoli; Kunst - Und Ausstellungshalle Der Bundesrepublik Deutschland Gmbh; Cajal Legacy. Instituto Cajal (CSIC), Madrid; Legado Luis Simarro - UCM; Museo Nacional de la Ciencia y la Técnica de Cataluña - MNACTEC; Museo De historia de la Medicina de Cataluña - MHMC; Museo de Anatomía Javier Puerta - UCM; Museo di Anatomía Humana "Luigi Rolando", Universitá di Torino; Museo di Antropología di Padova; Museo di Antropología Criminale C. Lombroso; Museo Torres Quevedo; Museo de Ciencias Naturales de Barcelona ( Museo Blau); Museo FIB; Museo Frederic Marès (MFM); Real Academia de Ciencias; SEN - Sociedad Española de Neurología / Museo Archivo; Wellcome Collection, among others.
Collaborators:
Emiliano Bruner (CENIEH), Jordi Camino (UPF), Jordi Delgado (UPC), Juan Carlos (CSIC - Cajal Institute), Audrey Dussutour (CNRS), David Ezpeleta (SEN - Spanish Society of Neurology / Museum Archive), Francis Garcia Collado (University of Girona), Luis Carles Lalueza (Instituto de Biología Evolutiva - IBE / Museo Blau), Michael Levin (Tufts University, USA), Seoane (Centro Nacional de Biotecnología), Guy Theraulaz (CNRS), Alfons Zarzoso (Museo de Historia de la Medicina de Cataluña).
Related contents
We descover the comic about consciousness
Closing party of the project "ALIA.La conciencia en viñetas", which relates scientific dissemination with artistic creation, with a conversation between the neuroscientist Ignacio Morgado and the illustrator Oriol Malet, and the sharing of the collaborative informative comic resulting ...
Marta Consuegra
Advances in neuroscience have improved our understanding of sleep and its importance for physical and mental functioning.