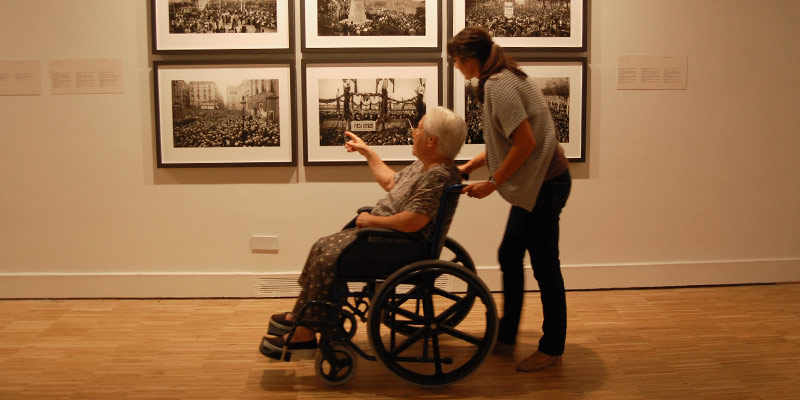 Accessibility
We work to ensure that culture and thought are accessible to everyone, and especially people with physical, sensory and cognitive disabilities and impairments.
Individual visits
Acessible documents in Braille, large print and/or Easy Read.
Hearing loop in conferences.
Free entry with a disabled ID card.
Wheelchairs.
Guide dogs are allowed into the building and exhibition spaces.
Adapted toilets.
Group visits
Would you like to cocreate with us?
We enjoy working on an open, participative basis with different communities. We build relations with groups and organisations that represent sectors of the public at risk of social exclusion, to cocreate cultural experiences and continue to transform the CCCB. If you're interested in forming part of this joint creation laboratory, please send your proposal to: seducatiu@cccb.org, specifying the name of your group or organisation.