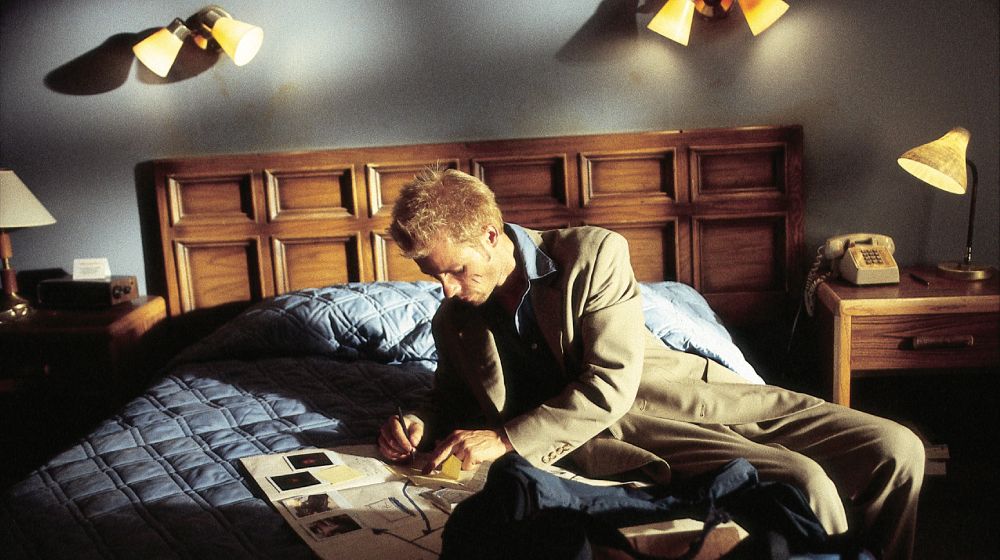 Inside the brain
"Memento" by Christopher Nolan
Screening and talk by José Luis Trejo
Audiovisuals
Free with pre-booking
Session three of the "Inside the Brain" film cycle reflects on memory, with the screening of Memento by Christopher Nolan, followed by a talk by José Luis Trejo.
While trying to prevent the murder of his wife, Leonard suffers a stroke that causes short-term memory loss. His memory is impaired to the point that this is the last memory he has of his past, and it also becomes his obsession. Leonard decides to investigate his wife's murder by means of notes tattooed on his body and Polaroids.
Memento, Christopher Nolan, 2000, USA, 115', Subtitled in Catalan
This is the second film directed by Christopher Nolan, nominated for an Oscar for best original screenplay and best film score. It's the first in a series of films by the director that have triumphed in Hollywood due to the originality and complexity of their plots.
In Memento, the director plays with the film's temporal structure to create a story the viewer has to gradually piece together, like a puzzle. Each piece of action and dialogue is a clue to solve the puzzle presented by the film, not fully revealed until the end. Without doubt, this is one of those films that everyone has an opinion about.
After the screening there will be a talk, open to the public, by José Luis Trejo (scientist and Head of the Neurogenesis group at the Spanish Research Council's Cajal Institute).
Other activities as part of
Brain(s)
Science and creation for secondary schools with the Center for Brain and Cognition (UPF) and Escola JOSO
Education and culture in the Raval neighbourhood