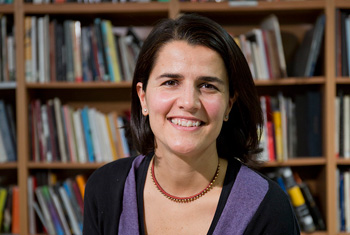 © CCCB. Miquel Taverna, 2015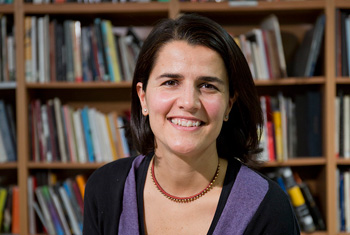 (Barcelona)
Judit Carrera is head of the CCCB's debates and conferences programme. Also at the CCCB, she is director of the European Prize for Urban Public Space, director of the CCCB Archive, and publishing director of the Breus and Dixit collections.
After completing a degree in Political Science and Public Administration at the Universitat Autònoma de Barcelona (UAB), she obtained a Diplôme d'Études Approfondies (DEA) in Politics at the Doctoral School of the Institut d'Études Politiques–Sciences Po, Paris.
After graduating, she worked at the Analysis and Forecasting Office of UNESCO (Paris), where she was in charge of impact reports related with UNESCO's international strategic concerns. She subsequently worked at the UNESCO Centre of Catalonia, for the Universal Forum of Cultures 2004, and in the International Relations Department of Barcelona City Council.
She writes on a regular basis as a columnist for the ARA newspaper and for the "Catalunya" section of the Spanish daily El País and, since 2011, has been a full member of Culture Council of the City of Barcelona.
Update: 14 January 2012