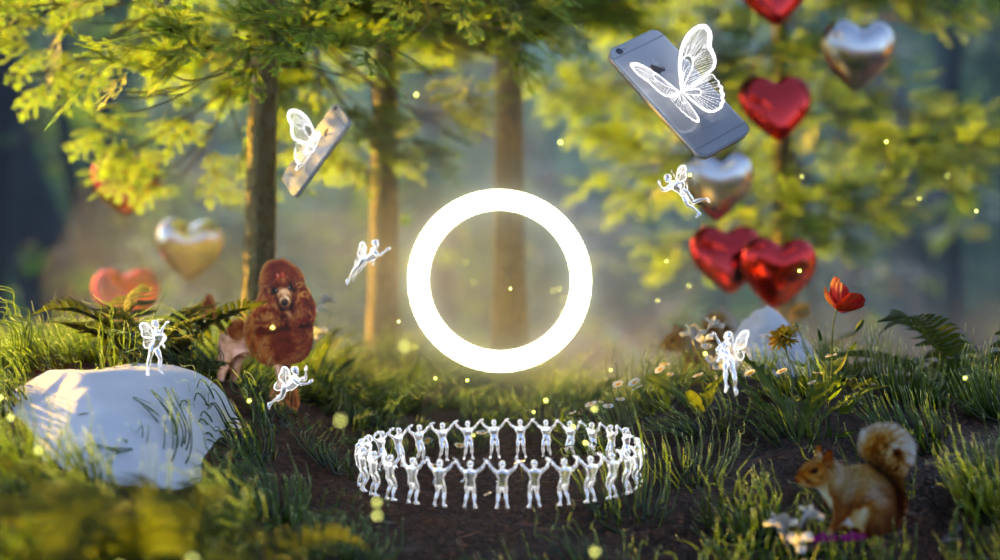 Bivac
Bivac 2023
Ego trip: who would I want to be?
Festivals
The Bivac festival of thought and creation is back. For this second year, we are being invited to make a shared journey in the ego through performances, dialogues and innovative drama and music proposals. Behind Bivac is a group of ten young people who have spent months preparing what will be a stellar, reflexive and ironic trip. Will you join us?
This year's Bivac appears as a psychedelic experience of a self that travels to the depths of its ego and stumbles upon the contradictions and surprises of sadness, desire, love, and corporeality. Dance, music, philosophy, and humour make up the mosaic of this five-tier journey, which will unfold in five trips that explore the ego and its theoretical and existential cracks.
19:15 Ego trip: me, me and I.
With Ontologías Feministas and Júlia Barbany
Social networks and hyper-exposure have created a distorted ego living in a digital reality with egocentric and fragmented tendencies. Creating avatars, constant reception of information, the possibility of an infinite exchange of emotions, and aesthetic saturation… How do these converge in the process of identity creation? Are there other ways to be and coexist in the network? Through performance and recital, Júlia Barbany and the Ontologías Feministas collective will try to put into crisis that which we are used to consuming on the screen, while exploring building contemporary subjectivity via the Internet.
19.50 Emo trip: confessional of sadness.
With Iñaki Mur, Mayte Gómez-Molina, Joan Porcel, Júlia Amor, and Eudald Espluga.
Contemporaneity has put expressing emotions into crisis. We are sad and we do not know why. Different voices from different disciplines try to convey our unhappiness with the aim of understanding what is happening regarding sadness, exploring the resistance put up and possibilities arising when thinking together and as a collective and political tool. Mayte Gómez-Molina, Joan Porcel, Iñaki Mur, Júlia Amor and Eudald Espluga join forces to give form to the next stop on our voyage.
20.35 Exo Trip: My body hurts.
With Leto Ybarra, Kristina Petković, and Mar Valyra
Estrangement from corporeality, distortion of what is supposed to be natural, living in the digital cloud, far from the body. I do not know who the person I see in my home's reflective surfaces is. Do I need a body to exist? Like an exoskeleton, the body is also a prosthesis that props us up. The core part of our journey comes thanks to Leto Ybarra, Kristina Petković, and Mar Valyra. In their performance, self-perception takes centre stage, with the desire to explore the political implications of inhabiting the body and to try out how to escape from it.
21.10 Ero Trip: The Banquet.
With Abel Huete, Marta Echaves, Blanca Arias, and Berta Prieto
As far back as the 12th century, Bernat de Ventadorn wrote: "Other than love, nothing attracts me". Today, nine centuries later, the troubadour's words resound with the same intensity. What makes love a subject that never ceases to attract us? Why do we still have things to say about love? Abel Huete, Marta Echaves, Blanca Arias, and Berta Prieto will discuss love, recreating and updating Plato's Banquet, with a stage design and cakes made by @dontpanikitsveganik. From polyamory to dating apps, today's world has changed our expectations, hopes, and experiences of love. What does the rite of love have in store for us today?
21.45 End trip: Safe space.
With Meritxell de Soto
Every journey must come to an end, every experience must stop, but it should not do so in any old way. The artist Meritxell de Soto will provide us with the space to return to collectivity, while escorting us to the festival's departure gate with a performance somewhere between a sound test and a DJ set, which will also be an invitation to jointly question and think about safe spaces and how to create them collectively. Where are we after this long trip?
*This performance has been received support from Sala d'Art Jove, El Pumarejo, and Beques Barcelona Crea.
El CCCB, La Sullivan, and ten young people (Ferran Vela, Óscar Morales, Maya Gutiérrez, Anna Solano, Núria Escribà, Carla de la Torre, Gemma Prunés, Lluc Falgueras, Julen Latorre, and Inès Espert) have worked together to stage the new Bivac Festival proposal "Ego trip: who would I want to be? A project that questions the limits of the hypertrophied self on the battlefield of stimuli and constant saturation that is today's world.
Participants: Júlia Amor, blanca arias, Júlia Barbany, Elena Castro Córdoba, Eudald Espluga, Mayte Gómez Molina, Samantha Hudson, Abel Huete, Sofia Kret - Dont Panik its veganik, Iñaki Mur, Ontologías Feministas, Kristina Petković, Joan Porcel, Berta Prieto, Mar Valyra, Leto Ybarra, Marta Echaves, Meritxell de Soto, Laura Tabarés
This activity is part of Bivac
You might also be interested in
10th International TV-Series Festival of Barcelona
The Amplified Literature Fest