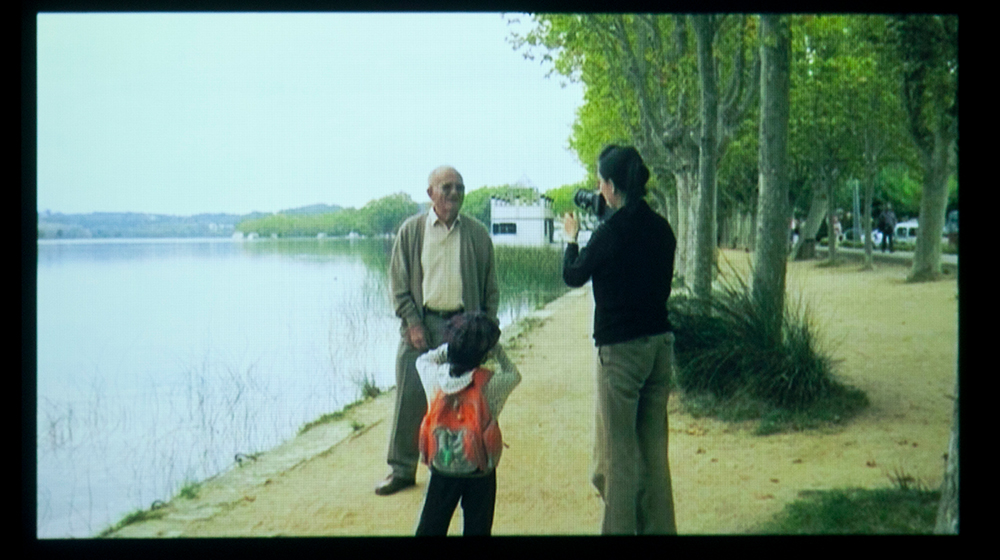 The Complete Letters
Filmed Correspondence
Las Cigarreras Cultura Contemporánea
"All the Letters. Filmed Correspondence" will be presented at Las Cigarreras Cultura Contemporánea in Alicante from 24 November 2011 to 12 February 2012, with the collaboration of Ciudad de la Luz.
After running at the Centro Universitario de Tlatelolco (Mexico City), La Casa Encendida (Madrid) and the Centre de Cultura Contemporània de Barcelona – CCCB, the exhibition is once again adapted to Las Cigarreras, presenting an innovative cinematographic format: the exchange of filmed ideas between pairs of well-known filmmakers: José Luis Guerin (Barcelona) and Jonas Mekas (New York); Isaki Lacuesta (Girona) and Naomi Kawase (Nara); Albert Serra (Banyoles) and Lisandro Alonso (Buenos Aires); Víctor Erice (Madrid) and Abbas Kiarostami (Teheran); Jaime Rosales (Madrid) and Wang Bing (Shaanxi); and Fernando Eimbcke (Mexico City) and So Yong Kim (Pusan/New York).
This exchange of letters responds to a reality: the homeland of a filmmaker is shared with other of the world's directors, and in this filmic continent creators are always alive to the work of others. The simultaneous, juxtaposed presentation of these collections of filmed correspondence in a single expository space creates a space of dialogue and reflective intimacy.