The Roig Revels
Debate + Scene
A homage to the writer Montserrat Roig on the 75th anniversary of her birth
This year, 2021, the writer Montserrat Roig would have turned seventy-five and, in order to remember her birthday and celebrate her life, Tramoia and the CCCB we have organised The Roig Revels, an evening and night of activities as diverse and multidisciplinary as the work Roig bequeathed to us. This festive tribute will offer all kinds of events, including recitals, talks about Roig, a cooking demonstration, a play and stand-up comedy, to remember Roig and uphold a literary, journalistic, and political legacy that made her a feminist reference and, above all, one of the most influential Catalan women intellectuals of the twentieth century.
PROGRAM
FIRST PART
6.30 p.m. Start of The Roig Revels, with the journalist Txell Bonet, who will MC the evening.
Montserrat Roig, a total author
The philosopher Xavier Antich, the social activist David Fernández, and the writer Aina Torres will take us through the different worlds of Montserrat Roig, analysing her literary and journalistic work as well as the feminist militancy and political activism of this well-rounded author.
Montserrat's drawer
The photographer Pilar Aymerich, Roig's friend and author of the portraits that illustrated Roig's interviews, will present a selection of images from the years when they worked together, and will reveal some of the journalistic strategies that these two pioneers made their own.
The gaze of Roig.
The singer Meritxell Gené and writer Aina Torres will recite texts by Roig that have been set to music in an adaptation for the Revels of her poetic-musical show The Violet Gaze.
8.10 to 9 p.m. – Break
SECOND PART
9 p.m. Cherry cuisine – The chef Ada Parellada will cook live while recalling the recipes that appear in Roig's work and her everyday life, accompanied by Betsabé Garcia, author of the biography of Montserrat Roig Con otros ojos.
The Roig ranking – The journalist and humourist Oye Sherman (Maria Rovira) will highlight ten aspects of Montserrat Roig's career and figure in a monologue with audiovisuals fragments.
Catalans in the Nazi Camps – This is a dramatised reading of fragments of this monumental work by Montserrat Roig, which is still a reference in Catalonia as a memorial to our deportees. The reading is adapted and directed by the playwright Carla Rovira and performed by Andrea Artero and Carles Gilabert.
The party ends – Farewell to The Roig Revels
Related contents
First part
A homage to the writer Montserrat Roig on the 75th anniversary of her birth
Second part
A homage to the writer Montserrat Roig on the 75th anniversary of her birth
You might also be interested in
Presentation of Number 6 of 5W magazine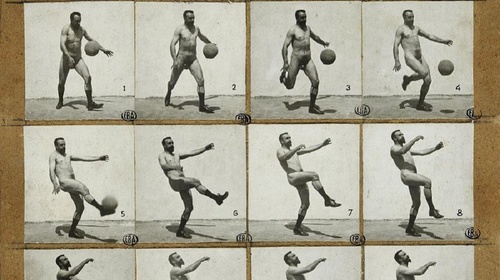 Within the framework of the international conference Men in Movement