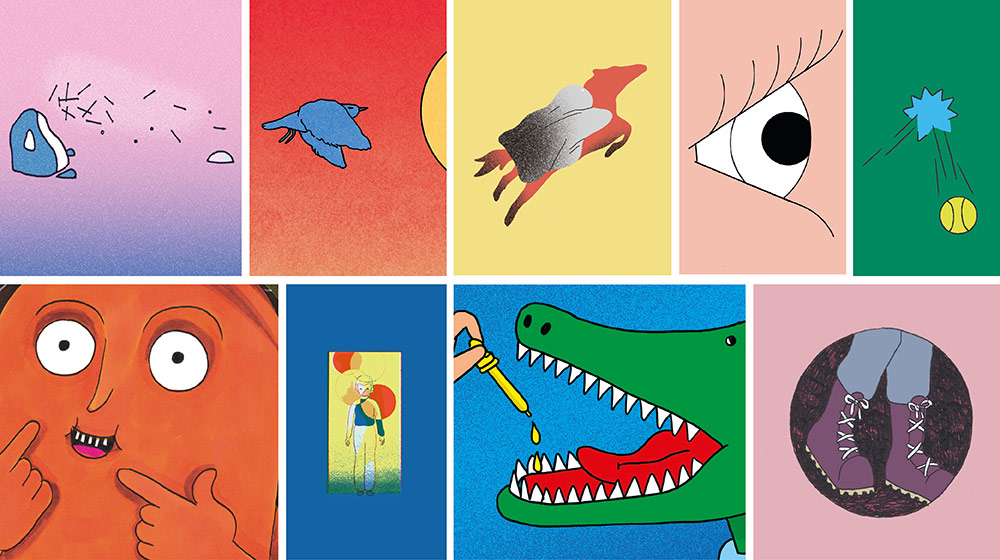 Graphic Constellation. Young Women Authors of Avant-garde Comics
Belgrade / Salon Stripa
This year, the Salon Stripa, Belgrade's International Comics Festival, will hold its 20th edition, and will feature the exhibition Graphic Constellation. Young Women Authors of Avant-garde Comic. The exhibition in Belgrade is a traveling archive of the materials shown at CCCB, a portable memory of an ambitious project that celebrated the creative moment of a constellation of nine radiant talents: Barbara Alca, Marta Cartu, Genie Espinosa, Ana Galvañ, Nadia Hafid, Conxita Herrero, María Medem, Miriampersand and Roberta Vázquez. Nine artists who experiment with styles and languages, who break with comic-book conventions, and share a critical view of the world, that oscillates between the poetic and the humorous.
The Festival, held at the SKC Beograd (Student's Cultural Center), is the largest comic book event in Serbia, and one of the most important in Southeast Europe. In 2023, it will be held from 28 September to 1 October and the exhibition, supported by the Spanish embassy in Serbia and the AECID, will be extended until 14 October.


Bàrbara Alca, Marta Cartu, Miriampersand and Jordi Costa will be in Belgrade to participate in the activities organised by the Festival.