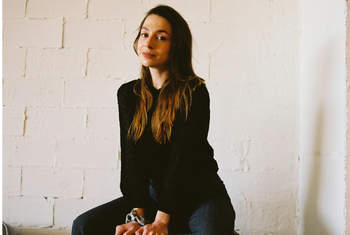 Bàrbara Alca
Illustrator, art director and graphic designer
Bàrbara Alca is an illustrator, art director and graphic designer based in Barcelona. The subject matter of her illustrations and comics draws on pop culture, the internet and the everyday life of her generation.
She worked on various fanzines in 2014 and 2017, as well as contributing to the press. In 2019 she published her graphic novel Pizzachica i las Lloronas, and, among other feminist projects in the form of children's stories or youth guides (such as the Petita i Gran collection), with Zenith (Planeta), she published the comic book Llámame Feminazi. She continues to work on publishing projects for children and young people in the form of comics and illustrated albums, and gives illustration and comic workshops aimed at this audience.
Since 2020 she has devoted herself to illustrating and making small animations for international advertising, though she continues to generate content in the form of comics on her social networks and to produce zines and self-published projects.