ALIA
ALIA. Cities and Health
Science and creation for secondary schools with ISGlobal
Education
ALIA is the CCCB's programme that links scientific research and artistic creation for young people. In this second edition, 246 young people from fourth year ESO and first year of Baccalaureate from the metropolitan region of Barcelona and their teachers, work to imagine the future of our cities and rethink their link to human and planetary health. Accompanied by scientists from ISGlobal and by Mixité collective.
The pandemic not only reminds us of the fragile balance of ecosystems and their interdependence, it also highlights the fissures in urban life and the urgent need to rethink the model of life in the city. With 55% of the population concentrated in urban areas, seeing the city as an ecosystem allows us to understand how urban planning and pollution, biodiversity and human health, and climate emergency and the appearance of disease are interrelated. Can we imagine and design cities capable of guaranteeing and improving human and planetary health? Can the city be sustainable? Could urban biodiversity be the medicine of the future?
For five months, six class groups in the Barcelona metropolitan region will discover at first hand some of the research programmes of the Barcelona Global Health Institute and learn how the configuration of the city and the resulting model of life is related to the health of its inhabitants and the planet. They'll do so in the company of the scientists heading the research and Mixité, a collective made up of an architect and an artist.
The project proposes a programme that combines scientific research and artistic creation. Using various artistic techniques, the young people will rethink the link between city and health, and imagine other possible cities that will be represented in speculative infographics.
Calendar
20 September - 25 October: open call for secondary schools and education centres
29 October: announcement of the selected centres
22 and 23 November: teacher training days
January – May: carrying out of the project
June: presentation of the project
The challenges
How can we use urban planning to design healthier cities? The presence and location of green and blue spaces and the mobility model depend on how we plan urban areas and for whom. What would a city designed for walking around be like? How can urban planning care for collective health?
What is caring architecture like? We spend much of the day in buildings: at home or at school. Architecture, with its forms and materials, creates an image of the city but it also affects the health of those who live in it. How can the city's buildings take care of us or make us ill?
How can cities help to mitigate climate change? The way we live in the city, the prevalence of private vehicles and the consumption pattern exacerbate the climate crisis and affect the health of the planet and its inhabitants. In an interconnected, interdependent world, how can we, in the city, help curb climate change?
What is a resilient city? The city and its inhabitants have adapted to epidemics for centuries. Faced with the situation brought about by COVID-19, and taking into account future communicable diseases that could be triggered by global warming and the arrival of new species, how should cities change to live with the climate and health emergency?
Can the microorganisms that live in cities be allies in improving human health? There is a city invisible to our eyes populated by micro-organisms, many still unknown, that have a direct impact on human health. Come with us and meet the neighbours in this microscopic city!
What is city rewilding? A rich biodiversity in cities strengthens collective health, but is the city a liveable place for our non-human neighbours? What kind of relationship do we have with other species, and how is it conditioned by the food model? Is life in cities natural?
The tools
During the project, the participants will:
Work in the classroom on one of these challenges using materials specially prepared by the scientists at ISGlobal and Mixité. The materials can be found here: Urbanism and Architecture, Climate Change and Biodiversity.
Discover at first hand an ISGlobal research programme in the company of one of its lead investigators.
Imagine what a healthy city should be like and represent their proposals in speculative infographics.
Selected groups
Institut Escola Les Vinyes (Castellbisbal).
Institut Les Aimerigues (Terrassa).
Institut Eduard Fontseré (L'Hospitalet).
Institut Viladomat (Eixample, Barcelona).
Institut Carrasco i Formiguera (Nou Barris, Barcelona).
Institut Pau Claris (Sant Pere, Santa Caterina i la Ribera, Barcelona).
Institut Milà i Fontanals (Raval, Barcelona).
In collaboration with Institut de Salut Global de Barcelona and Mixité
Participants: Xavier Basagaña, Carolyn Daher, Elizabeth Diago, Natalia Rosón, Carlota Sáenz de Tejada Granados, Celia Santos Tapia, Patricia Tarín Carrasco, Marina Tarrús Barberillo, Mònica Ubalde, Mixité. Territori, art, comunitat
This activity is part of ALIA
Related contents
Renaturalizing cities
Marina Tarrús, expert in sustainable development and biotechnology, and specialist in the restoration of ecosystems and infrastructures, met the lower sixth-form students at Pau Claris secondary school to talk about how urban society models affect antimicrobial resistance. She explained ...
Cities and climate change
Xavier Basagaña, associate research professor at ISGlobal and coordinator of the European project CitieS-Health, met with first year students from Milà i Fontanals secondary school to talk about the consequences of climate change on human and planetary health, especially in relation to heat waves and pollution. How can we make cities our allies against climate change?
You might also be interested in
Science and creation for secondary schools with the Center for Brain and Cognition (UPF) and Escola JOSO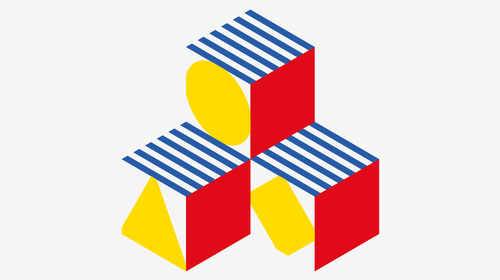 A community project with children and young people from the Raval
Education and culture in the Raval neighbourhood