Jordi Costa
Head of Exhibitions at CCCB
Jordi Costa (Barcelona, 1966), writer, journalist and curator. He has a degree in Spanish Philology from the University of Barcelona.
He has been writing about film, comics and other fields of popular culture since 1981. He is the author of the books Mondo Bulldog (1999), Vida Mostrenca (2002), Todd Solondz: En los suburbios de la felicidad (2005) and Cómo acabar con la Contracultura (2018), among others, as well as joint publications and collaborations including Franquismo Pop (2001), El Quijote. Instrucciones de uso (2005), Mutantes (2008), Una risa nueva (2010/2018), CT o la Cultura de la Transición (2012) and Sitcom. La comedia en la sala de estar (2019).
With Darío Adanti, he has published the comic books Mis problemas con Amenábar (2009) and 2.000 años de cine (2010). He was editor-in-chief of Fantastic Magazine and head of contents for the themed TV channel Cinemanía.
He curated the exhibitions "Trash Culture. The Potholes of Taste", "J. G. Ballard. Autopsy of the New Millennium" (both at the CCCB), "Ficciones en serie" and "Ficciones en serie. Segunda temporada" (SOS 4.8), and "Plagiarismo" (La Casa Encendida), with Álex Mendíbil. He was also the local curator of the "Stanley Kubrick" exhibition (CCCB).
He was an associate lecturer in Audiovisual Communication at Pompeu Fabra University and currently teaches on the degree in Film at Camilo José Cela University. He teaches an annual course on film criticism at Escuela de Escritores de Madrid, where he also edits the film-criticism magazine Orphanik.
He writes for El País as a film critic. He directed the films Piccolo Grande Amore and La lava en los labios according to the guidelines of the #littlesecretfilm manifesto. He also participated in the film Bergman Island by Mia Hansen-Løve.
Publications
Una espeleologia del gust / Una espeleología del gusto
Autòpsia del nou mil·lenni / Autopsia del nuevo milenio / An Autopsy of the New Millenium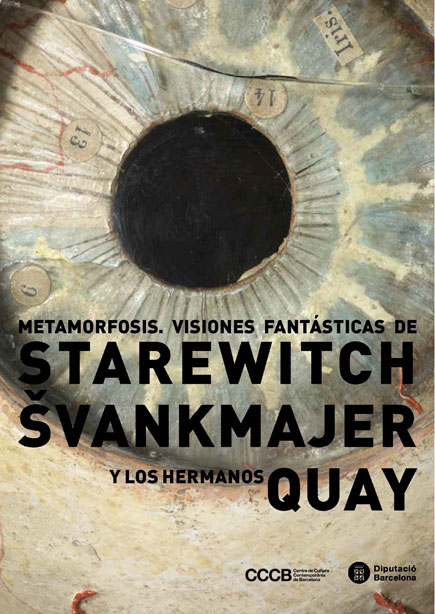 Fantasy Visions in Starewitch, Švankmajer and the Quay Brothers