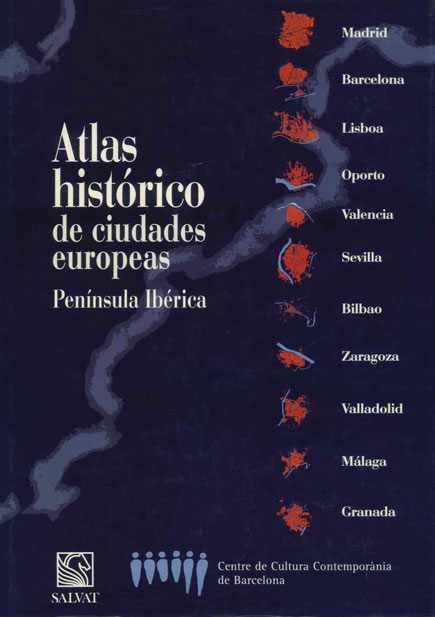 Atlas histórico de ciudades europeas, vol. I
Comparative urban history of the principal Spanish and Portuguese cities: Madrid, Barcelona, Lisbon, Oporto, Valencia, Seville, Bilbao, Saragossa, Valladolid, Malaga and Granada.
This publication was awarded the third prize for the "Best book published in 1994" in the category of "Specialist publications of research and knowledge", awarded by the Spanish Ministry of Culture.
Research project directed by Manuel Guàrdia, Francisco Javier Monclús and José Luis Oyón.
Authors:
Manuel Guardia
, Javier Monclús, José Luis Oyón
Publication year: 1995
Pages: 336
Dimensions: 25 × 35 cm.
ISBN
978-84-345-5681-2 (castellano)
Edition