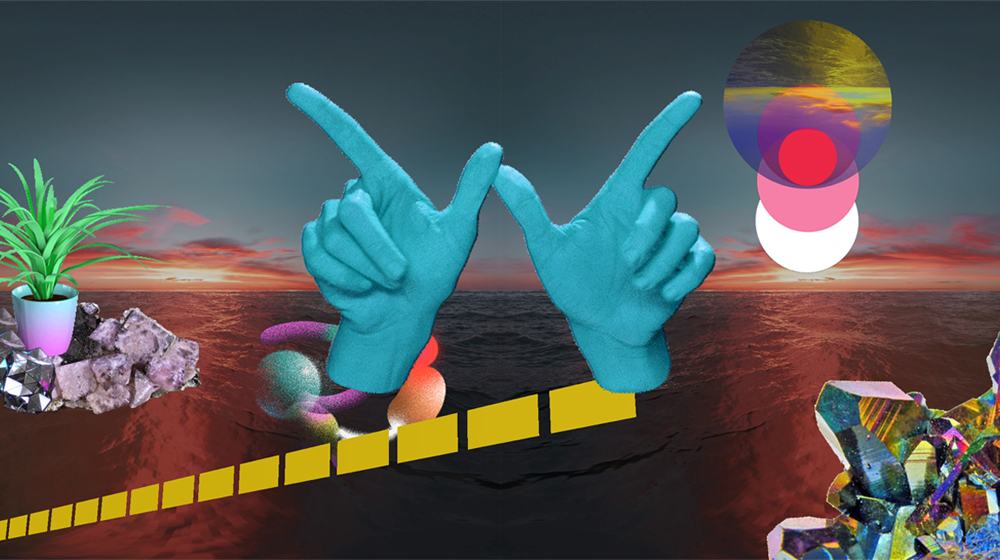 Universo Eutópico
Collective creation of a virtual reality environment
Education + Courses and workshops
Eutopic Universe is an artistic and digital training and creation project for young people aged between 18 and 25 in which we will collectively think, feel and imagine possible futures arising from our own experiences and desires.
Eutopic Universe is an artistic creation and digital tool training project that will run from September 2021 to April 2022 at the CCCB. A group of young people, accompanied by a artists and professionals in the digital field, will learn to create a virtual reality environment. The result will be presented in an installation at the CCCB.
This virtual reality environment will be created in fortnightly training sessions at the CCCB, with workshops and talks with artists and experts Nancy Garín, Fito Conesa, Duen Sacchi, Antonio Gagliano, Veronica Lahitte, Antoine Silvestre and Mónica Rikić.
The course is designed is to learn useful tools that can be used beyond this specific project and includes the following training spaces:
Exploration and creation of written, oral and visual narratives
Creation of tools related to technology and the construction of the virtual environment (visual, auditory and computational)
Material construction of the exhibition setting in the form of an artistic installation (architecture and construction) at the Centre de Cultura Contemporània de Barcelona (CCCB) and the actual idea of an event to present the results.
Each stage will be an experience of exchange and training between artists, cultural agents and participants.
Eutopic Universe is a project by Fito Conesa and Nancy Garín for Art for Change de "la Caixa".
You might also be interested in
The Power of Poetry: From the Iliad to Rap