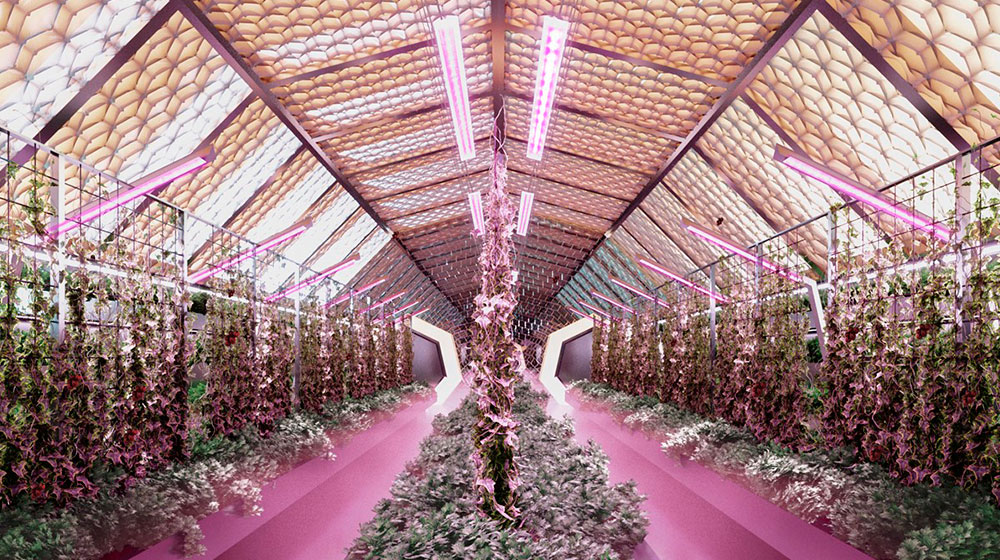 Mars
The Nüwa Project: How will we survive on Mars?
Miquel Sureda and Gisela Detrell
Courses and workshops
Free with pre-booking
What will we eat on Mars? How we will get the oxygen, water and energy we need to survive? Miquel Sureda and Gisela Detrell present Nüwa, a project for a sustainable city of a million inhabitants on Mars, and analyse the systems that will provide the necessary resources to ensure the life and health of the city's inhabitants in a way that is sustainable and respectful of the planet.
Nüwa is a city designed by the international SONet team, made up of professionals in different disciplines at the UPC, UB and IEEC (along with other international institutions). This extensive project was one of the ten finalists in the Mars City State Design of the Mars Society.
The way of life in the city of Nüwa is closely associated with its urban form, highly scalable with spaces built into the great cliffs of Mars. Nüwa is designed as a vertical city, set into the rock, protected from radiation and exposed to indirect sunlight. This layout serves to create a strong identity for its inhabitants and build emotional ties. It is a proposal that understands urban planning and mobility as means to strengthen human relations.
Nüwa: A city on Mars
Nüwa is not an exercise in science fiction; it is the product of a process of iterative work to come up with credible, solvent solutions to the idea of inhabiting Mars. It includes scientific, engineering, architectural, economic and social aspects, which we will analyse in a cycle of three sessions: "How can we live on Mars?" (15 June, with Guillem Anglada-Escudé and Alfredo Muñoz), "How can we survive on Mars?" (22 June, with Miquel Sureda and Gisela Detrell) and "What is the technological return for the Earth of exploring Mars?" (29 June, with Ignasi Casanova and Owen Hughes).
You might also be interested in
Debate, Meeting and Reading Space
MUHBA itinerary by Miquel Missé