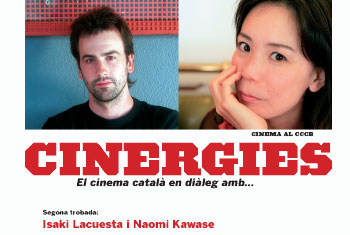 Cinergies Cycle
CINERGIES. Catalan cinema in dialogue with...
SECOND MEETING. Isaki Lacuesta and Naomi Kawase
Audiovisuals
Free
Related contents
Director of cinema
In this interview, Isaki Lacuesta talks about the experience of creating a filmed journal with Japanese director Naomi Kawase. The Girona-born Lacuesta tells how he explained his daily life to a director whose films he was familiar with but whose particular way of seeing and capturing the world ...
You might also be interested in
Attended by the filmmaker