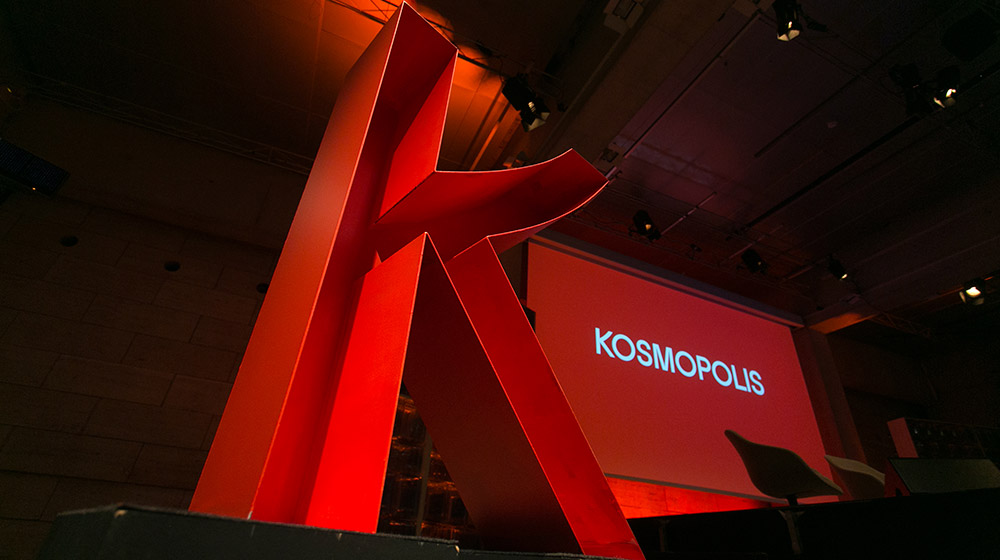 Kosmopolis
Kosmopolis. Continuous Programme 2018
Literary activities series
Kosmopolis. The Amplified Literature Fest is a two-yearly event devoted to literature in all its aspects. Its tenth edition will be held in March 2019. To keep the festival's spirit alive between one edition and the next, the Kosmopolis Continuous Programme organises a series of dialogues, workshops, lectures and concerts throughout the year.
The Continuous Programme for 2018 is presenting five sessions. It begins in March, with "Frankenstein in the Anthropocene", a meeting with researchers Dehlia Hannah and Fernando Vidal, who will explore the links between Mary Shelley's novel Frankenstein and reflections that accompany the "Anthropocene" concept. In April, Turkish writer and Nobel Prize for Literature winner Orhan Pamuk will be talking with journalist Pepa Fernández about his work and professional career. In the same month, and within the framework of the "Travels in Sketches" day, a workshop will organised on the production of travel chronicles led by Jorge Carrión and Sagar, as well as the presentation of the special issue of Altaïr Magazine titled "Sketched journeys" run by Pere Ortín and Mario Trigo, and a meeting where British writer Hanif Kureishi will be talking with writer Alicia Kopf to coincide with the release of his latest novel Res de res. And, in November, in the last session of the year titled "Imperfect Futures", Rachel Cantor, an American writer currently on residency in Barcelona, and Barcelona, and Joan Miquel Oliver, singer, composer and writer, will be talking with Andreu Gomila about dystopia as narrative subject matter.
Related contents
Imperfect Futures
Rachel Cantor, an American writer in residence at the Jiwar Association in Barcelona, and Joan Miquel Oliver, singer, composer and writer, talk with Andreu Gomila about dystopia as narrative material. Both authors have used this resource in the settings for their fictional works, Joan Miquel Oliver in Alexandra Schneider und ihr Casiotone (L'altra, 2018) and Rachel Cantor in A Highly Unlikely Scenario (Melville House, 2014).
Taking advantage of the visit as part of the Kosmopolis continuous programme by Hanif Kureishi, author of books such as The Buddha of Suburbia and Something to Tell You, and screenwriter for films such as Sammy and Rosie Get Laid and My Beautiful Laundrette, we put to h...