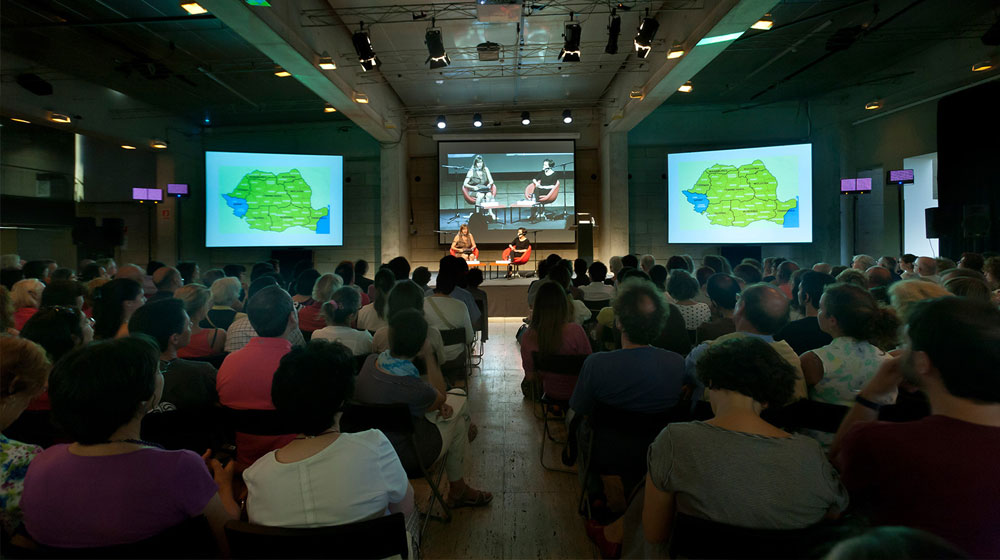 Urban peripheries
Debates at the CCCB
Debate
Free
The exponential growth of the urban population and the spread of cities across the territory are the manifest symptoms of the fast pace of urbanization around the world that is now giving a new centrality to urban peripheries.
Today, the periphery is a region that is both excluded from and included in the city. The city outskirts have become containers for problems that the urban centre is unable to assimilate but also, too, a refuge for better-off classes in search of improved living conditions away from the contamination of traditional old towns. Far from the commonplaces of marginalization and violence that tend to be associated with it, the periphery is often a space for artistic creation and experimentation with new ways of understanding and experiencing democracy. This intensification of cultural life on the urban outskirts and the emergence of movements of insurgence and demands for improved living conditions seem increasingly to indicate that the future of the city centre will be played out in the periphery. This debate goes to the heart of the many ambivalences of the periphery at the global scale.
This debate represents the continuation of "Urban Fissures. Segregation and Counter-culture in Brazil" (CCCB, July 2006) and forms part of an ongoing collaboration project between the CCCB and the University of California, Berkeley (USA).

13 December, at 7 p.m.
Teresa Caldeira, Professor of Anthropology at the University of California, Berkeley, and author of City of Walls: Crime, Segregation, and Citizenship in São Paulo (University of California Press, 2001).
James Holston, Professor of Anthropology at the University of California, Berkeley, and author of Insurgent Citizenship: Disjunctions of Democracy and Modernity in Brazil (Princeton University Press, 2007).
AbdouMaliq Simone, urbanist and Professor in Sociology at Goldsmiths College, University of London.
Moderator: Josep Ramoneda.

14 December at 7 p.m.

Hugues Lagrange, French Sociologist, Research Director of the Centre National de la Recherche Scientifique.
Oriol Nel·lo, geographer, lecturer in Urban Geography at Barcelona University, Secretary for Territorial Planning of the Generalitat de Catalunya Autonomous Catalan government.
Moderator: Teresa Caldeira.
You might also be interested in
When information is a war weapon