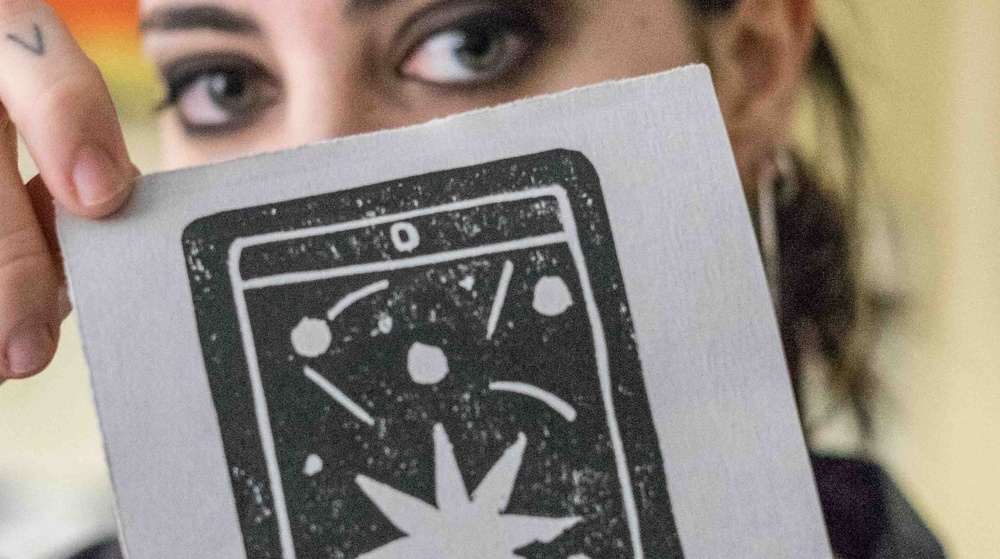 Sold out
Francesc Tosquelles
This tarot is a place of safety
Community mental health and creation workshop
Courses and workshops
"This tarot is a place of safety" is both a workshop and a meeting place, an exercise in mad pride where we play with the conceptual tool of magic and the creative tool of collage to create a kind of tarot that helps us visualize, navigate, alleviate, channel and collectivize our coexistence with madness or mental suffering. It is aimed at people aged between 18 and 35.
The act of conspiring and creating together transforms us into a healing coven. Each card is transformed into an amulet to ward off evil and propitiate good at moments of suffering; together, the cards become a tarot that can be a common basis for revealing what is hidden and imagining the future of our fight against pain. Together, we will try to create a space of safety and solidarity.
The workshop forms part of Locus*, a project produced by the cultural association Nada Colectivo, and is a pioneer in Spain in the field of "mad culture". Based in Madrid's vulnerable Puente Vallecas district, Locus* occupies the space where culture meets community mental health. Adopting the word locus (place), they subvert the concept of "place of safety"—in mainstream psychiatry, related to police and health custody—using contemporary creative languages and calling for coexistence with madness on the basis of mutual support.
You might also be interested in
Creation of a collective digital work with Carlos Carbonell
With researcher Fernando Cucchietti
With researcher Mariano Vázquez