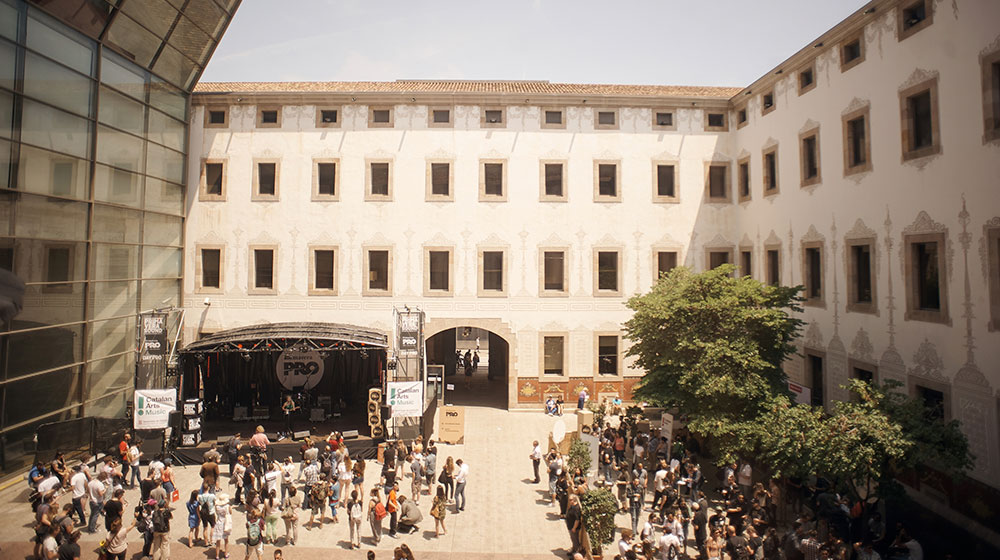 Primavera Pro 2021
Festivals + Music
Primavera Pro explores a hybrid format this 2021, opening to the general public the international conferences for professionals in the music sector and live showcases at the CCCB and also ofering he third edition of the intersectional feminism cycle InsumisEs curated in this edition by the cultural agent Aïda Camprubí.
Primavera Pro continues in 2021 by making itself accessible on a global scale via streaming –as it did at its previous edition– with its in-person nerve centre in its usual headquarters of the Centre de Cultura Contemporània de Barcelona (CCCB). In a 2021 in which access to live music has been limited, cultural emergencies are even more prevailing if that is possible and must continue to be discussed on physical and virtual stages. For this reason, for its 12th edition, the conferences for professionals in the music sector will take place from 2nd to 4th June, connecting agents internationally from its online platform and also from the CCCB Auditorium, where the conferences and showcases will be held, open to the general public free of charge, always taking into account the necessary safety measures and capacity limitations.
The programme, which will be announced soon, will focus on the dialogue with streaming platforms, the incursion of non-fungible tokens, the training of professionals and links to the musical reality of other countries. The Insumisas cycle which started in 2019 and has been renamed InsumisEs continues to broaden the perspective towards transversal feminism, dealing with the representation and interconnections between the LGTBIQ+ movements, the decolonization of events, the feminist and otherkin takeover of online spaces and other present-day discourses such as the aestheticization of sex work or the appropriation of the concept of 'new masculinities' through artists of dissident genders. The previous edition the cycle was curated by Lucía Lijtmaer and this time it will have the vision of Aïda Camprubí, programmer in La (3) de Apolo, of the late-show Feeel on betevé and member of El Bloque TV.
Although the 2021 edition of Primavera Sound Barcelona has been postponed until 2022, Primavera Pro will go ahead due to its commitment to the present of the music industry and both the professional accreditations acquired for the 2020 and 2021 editions are valid to attend the 12th edition of the meeting without having to do anything. It will also be possible to request a refund of your ticket from Wednesday, June 2nd, the day on which the Primavera Sound Barcelona 2022 line-up will be made official.
You might also be interested in
International Documentary Film Festival