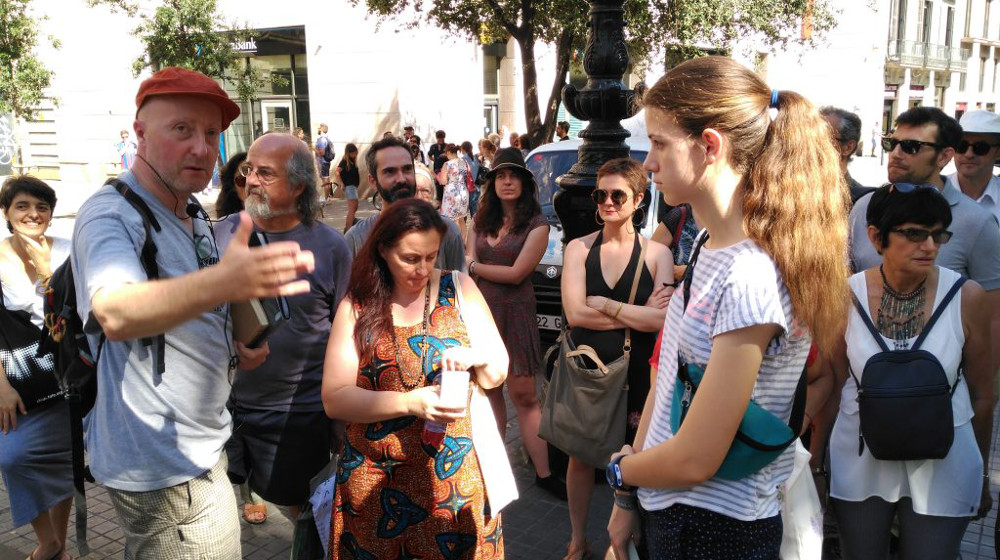 Orwell Day
Literary routes through Orwell's Barcelona
Itineraries
Free
One more year, immerse yourself in Orwell's Barcelona with expert guides in the life and work of the writer.
With the help of teacher and guide Nick Lloyd and historians Manu Valentín and Fernando Casal, you can follow the steps of the British writer in Barcelona, recalling in the real scenarios the main events that he lived and that he tells in Homage to Catalonia.
You can register in one of the following groups (the starting point of the routes will be the Metro Drassanas, exit at La Rambla):
6 June, from 11.00.13.00, route in Catalan by Manu Valentín.
At the end of this route there will be a reading of excerpts from Homage to Catalonia in English, Catalan, Spanish, French and Greek, at the Moka café on The Rambla.
7 June, from 11.00.13.00, route in Spanish by Fernando Casal.
8 June, from 11.00-13.00, route in English by Nich Lloyd.
Duration: 2h. Free activity. Registration is compulsory and places are limited.
Upcoming activities at the CCCB
A Space to Play, Experiment and Learn about Artificial Intelligence
Family workshop to co-create with AI facilitated by Urati Laboratori and Venus Villa