From My Window
Lecture by Ferran Sáez Mateu
Populism: From Citizen to the People
Debate
Populism, says Ferran Sáez Mateu, is the chief threat against the quality of democracy today, both because of the political magnitude of the phenomenon and its unstoppable geographic spread. Studying populism as a language rather than as an ideology and political programme, he tries to discover where it will lead in the medium and long terms.
Although, for many reasons, he does not consider that it is comparable to 1930s fascism, Sáez does see populism as something that, far from being innocuous, is the crystallisation of an involutional global process which western democracies have been undergoing for the last two decades.
Related contents
Lecture by Ferran Sáez Mateu
What is populism and why is it now booming? Philosopher Ferran Sáez explains that the concept, which already existed at the start of the 20th century, is now back because of the crisis in political representativeness and the immiseration of the middle classes. It is a concept based on ...
You might also be interested in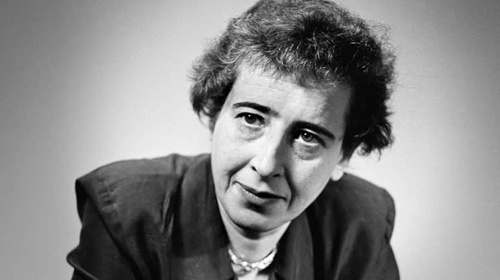 Simona Forti, Zeynep Gambetti and Linda Zerilli
Words inherited from Hannah Arendt
When information is a war weapon