Eh!
Kaleidoscope of sayings
Experimental fanzine workshop with Laboratorio móvil
Education
Fanzines are publications handmade on paper using minimal resources that anyone with a photocopier can create to share their ideas and passions. This workshop invites you to set aside digital tools for a few hours and take up paper, scissors and pencil to express your experiences and your way of seeing the world through drawing, collage and writing. In the process of producing this little handmade publication, we'll see that our own experiences are never individual, though at first we live them in solitude, and that expressing them in any format brings us closer to others and allows us to understand to what extent what we consider personal is also collective and cultural.
You might also be interested in
Science and creation for secondary schools with the Center for Brain and Cognition (UPF) and Escola JOSO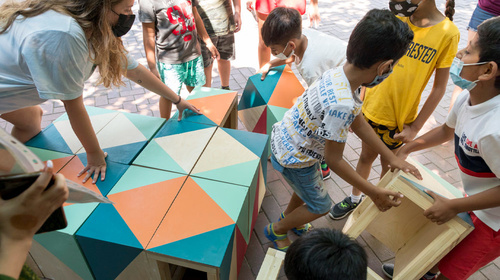 A community project with children and young people from the Raval
Education and culture in the Raval neighbourhood