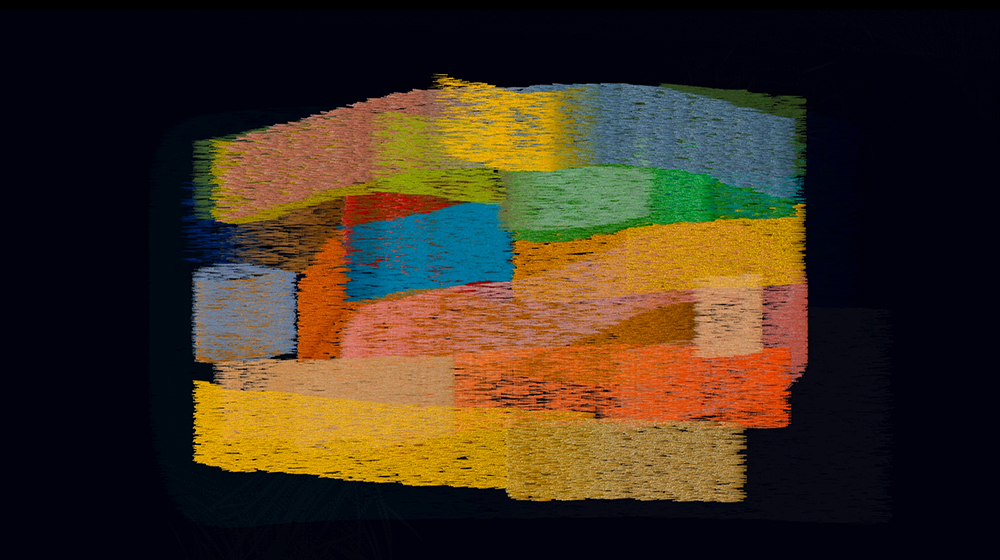 Xcèntric 2021
Filmmaker's word: Aurora Gasull
Masterclass at the Xcèntric Archive
Audiovisuals
Free
As part of Paraula d'Autor, a series of presentations in video format of films from the Archive Xcèntric by their makers, we invite filmmakers with work in the catalogue to explain their creative process in a masterclass that enables an intimate dialogue with the persons present.
In this first session, filmmaker Aurora Gasull will be talking about the motivations that led her to animated abstraction, dazzled by the drawing of movement and the possibility of visualizing and capturing sensations and musical evolutions with light and time, and the path that has brought her to where she is today, hoping to initiate a debate and conversation with those present.

We will watch a film from the Xcèntric Archive that goes back to the origins of abstraction, a century ago this year, and a selection of Gasull's films from recent years. She will be telling us why she chose the different musics, her interpretation of them, the type of animation she chose and how her personal visual aesthetic emerged. She will also be commenting on the resources involved and presenting the software she uses to see them up close, especially the ones designed for animation and those that act interchangeably with audio, colour and shape, to offer an overview of the vast creative world they have opened up.
You might also be interested in
Cinema for all the family
The Super-8 and 16 mm scene in Spain