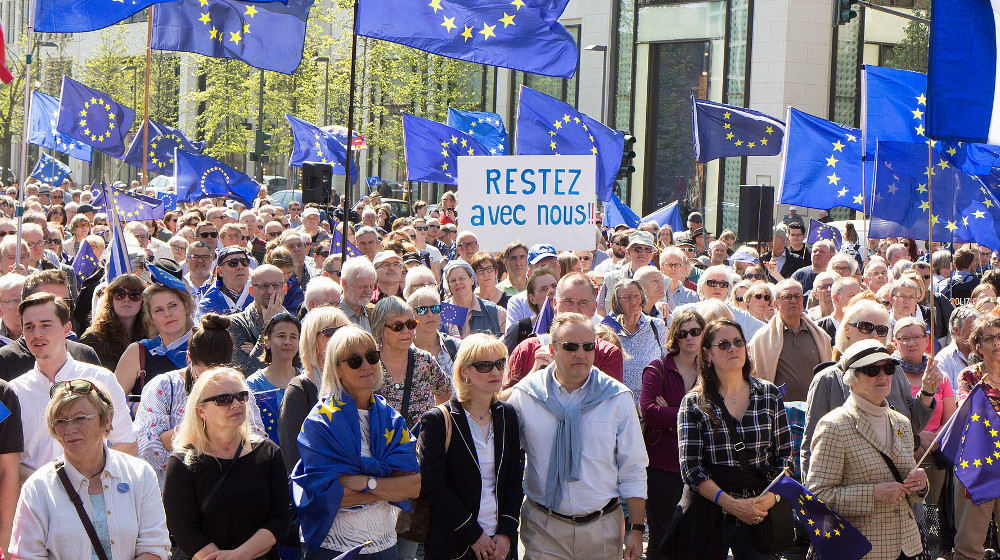 Europe: From Hope to Disaffection
A Mediterranean View
Debate
Free
The CCCB and the British Academy organise a seminar to analyse the growing disaffection towards Europe, focusing on the situation in the countries of Southern Europe and the Mediterranean.
There has been growing disaffection with the European Union in recent years. From being a project associated with ideas of unity, progress and democracy, Europe is increasingly identified with technocratic governments, supremacy of markets, and lack of solidarity. In the difficult post-crisis period, many people blame the European Union for the present situation of uncertainty, and this has led to the expression of frustrations of a variety of origins. If the European Union still constitutes a point of reference, an ideal and even, for some, the only place of refuge and salvation, many others feel more and more estranged and wonder whether they really are represented by its institutions. How have feelings of belonging to Europe evolved in recent years? What does Europe represent for its citizens today?
This seminar, jointly organised by the CCCB and the British Academy, brings together intellectuals and academics from several countries to consider the present state of the European project, giving priority attention to countries in the south of Europe and the Mediterranean area.
To attend the seminar as a member of the public, prior registration is required. This can be done by an email sent to Alba Lafarga, at alafarga@cccb.org.
Closing date for registration: 29 June.
09.45 – 10.00 Opening remarks
10.00 – 11.30 The European Project and the Challenge of Disaffection

Chair: Ash Amin, Vice-President of the British Academy
Nadia Urbinati, Professor of Political Theory and Hellenic Studies, Columbia University
Nick Malkoutzis, Editor, MacroPolis
Jordi Vaquer, Regional Director for Europe at the Open Society Foundations

12.00 – 13.30 Governance and the Rise of Populism in Southern Europe


Chair: Nathalie Karagiannis, Researcher, Institute for Social Research, Frankfurt
Peter Wagner, Research Professor of Sociology, University of Barcelona
Eric Fassin, Professor of Sociology, Paris-8 University
Rosemary Bechler, Editor, Open Democracy
15.00 – 16.30 Imaginaries of Europe. Rethinking Identity, Belonging and Sovereignty

Chair: Camil Ungureanu, Associate Professor of Political Philosophy, Pompeu Fabra University
Carme Colomina, Associate Researcher, Barcelona Centre for International Affairs
Iain Chambers, Professor of Cultural and Postcolonial Studies, University of Naples
Ali Benmakhlouf, Professor of Philosophy, University Paris-Est Créteil
16.45 – 18.15 Europe and its Borders. The Crisis of Hospitality

Chair: Moussa Bourekba, Researcher, Barcelona Centre for International Affairs
Tatiana Thieme, Lecturer in Human Geography, University College London
Emanuela Fornari, Professor of Theoretical and Social Philosophy, Roma Tre University
Driss Ksikes, writer and journalist, lecturer in Media and Culture, HEM Business School, Rabat


18.15 – 18.30 Closing remarks
Related contents
Europe: From Hope to Disaffection
Europe: From Hope to Disaffection
You might also be interested in
When information is a war weapon