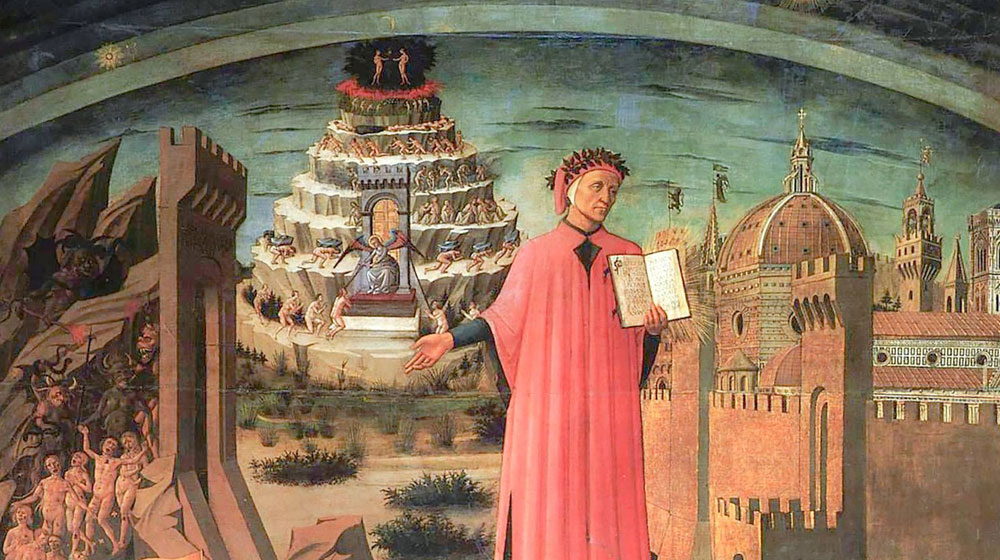 Kosmopolis Programme 2022
Dante, a fire that never puts out
Alessandro Barbero and José Maria Micó
Debate
On the occasion of the 700th anniversary of the death of Dante Alighieri, Alessandro Barbero and José Maria Micó will give us the keys to read one of the fundamental authors of European culture today.
Seven centuries have passed but we continue to imagine, paint and fear hell with the images composed by the poet Dante Alighieri. His works, with the Divine Comedy as a standard, pushed the Middle Ages towards the Renaissance, established the foundations of universal literature and portrayed us, in a profound and unforgettable way, as human beings.
Led by the journalist Sílvia Colomé, head of culture at La Vanguardia and a renowned Italophile, the session covers the three otherworldly realms: we go down to Hell with Dante's biographer, the Italian medievalist Alessandro Barbero, who has interpreted all the available materials to get to know the father of the Italian language in all its dimensions. We cross the Purgatory by bringing down into another language the more than 14,000 verses of the Divine Comedy with the author of the last reference translation in Spanish, the professor of the UPF José Maria Micó.
We also go up to Paradise, accompanied by the voice of the actress Mercè Sampietro, who reads us some fragments of the Divine Comedy.
Other activities as part of
Kosmopolis Programme 2022
Ester Jordana and José Valenzuela