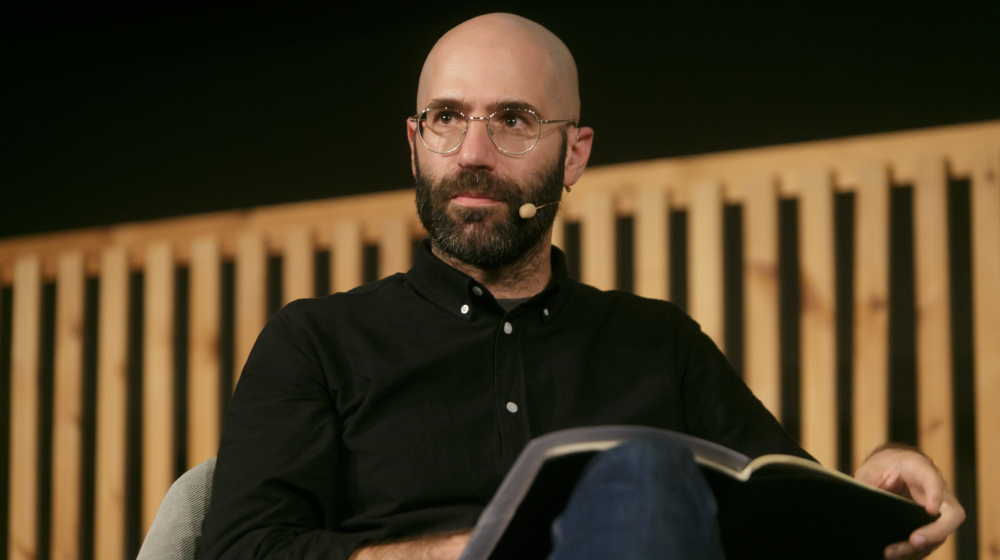 Sold out
Talks for secondary students
A morning with Lluís Nacenta
AI and Creativity
Education
Free with pre-booking
On the occasion of the Artificial Intelligence exhibition at the CCCB, the researcher Lluís Nacenta describes some of the questions raised by artificial intelligence in the debate about creativity.
Is artificial intelligence (AI) creative? Is it a tool that makes human work easier, or could it come to be totally autonomous? The latest developments in AI open up new and not-so-new questions about its relations with human beings and its role in creative processes. Some of these questions point to the matter of collective intelligence. Is AI just an "assistant" of humans or one more author in the creative process? What will the processes of joint creation by humans and machines be like? How will they affect the status of humans in a supposed hierarchy of intelligences? Then again, the use of AI will have apparently unwanted effects for humans, for example, a possible loss of jobs or a serious impact on the environment. In this case, does it make sense for us to wonder about the need for setting limits to AI? Or is this question already too late?
The session has a pedagogical dossier (in Catalan) so that the students can work on the contents beforehand in the classroom and thus make the most out of the lecture.
Other activities as part of
Talks for secondary students