Activities for groups and schools
Lia Rodrigues: lecture for secondary students
The Transformational Power of Art
How can art be a tool for social transformation? Renowned choreographer and dancer Lia Rodrigues has turned this question into one of the fundamental features of her creative career.
The works of Lia Rodrigues never shun engagement with the world: from the ecological crisis to racism or gender-based violence, her contemporary dance creations are radically affected by her surroundings and committed to their transformation. Both her internationally acclaimed company and her contemporary dance school are found in the heart of the Maré favela, the largest in Rio de Janeiro, with some 140,000 people living in conditions of extreme vulnerability. Yet Maré is a generous source of creativity and energy. From that location outwards, irradiating to the world, Lia Rodrigues channels the will to fully ensure and broaden access to culture by working with the most disfavoured strata of Brazilian society. Since 2004, her company has created educational and artistic initiatives for everyone, offering training to younger dancers from the favela and from other parts of the country.
You might also be interested in
An opportunity to visit the exhibition at your own.
An opportunity to visit the exhibition at your own. Exclusive for groups of people over 18 years old.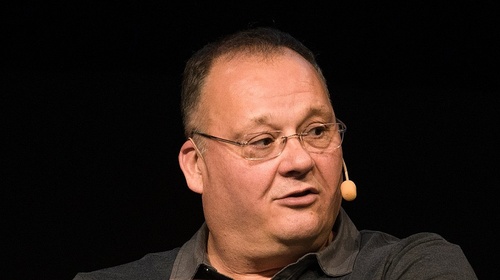 Battling the Extreme Right
In this talk, in the context of Orwell Day, political scientist Cas Muddle dissects the present-day rise of right-wing extremist movements, offering keys to confronting them.