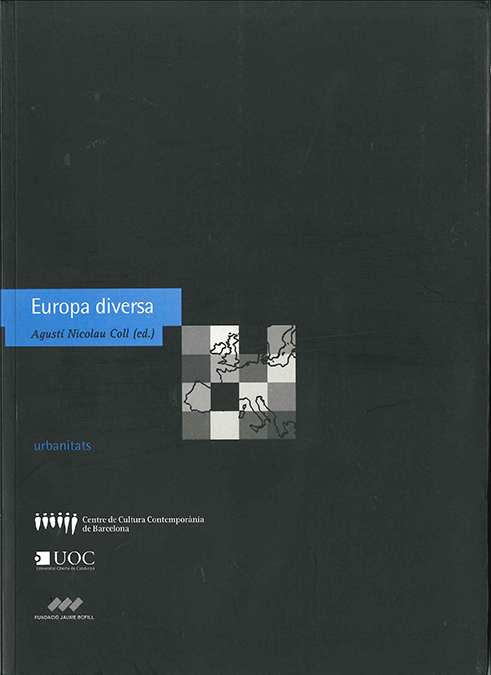 Europa diversa
Diversitat cultural i construcció europea
Urbanitats — n. 11
At the dawn of the 21st century, diversity has become a fundamental notion in Europe, in parallel with the globalisation process we are experiencing. In general the construction of Europe is being carried out without taking into account its own internal cultural diversity and often, even, actually working against it.
In many cases European cultural diversity has been viewed more as an obstacle to the process of integration than as a substantial dimension of the process, as if these were incompatible and mutually exclusive realities. This perception brings with it the risk that European construction will end up responding more to the interests of the bureaucratic and economic and financial elites than the reality of the individuals and peoples that constitute it.
In the symposium "Cultural Diversity and European Construction", a multi-disciplinary group of experts, reflected on and debated the role of cultural diversity in the construction of Europe.
Authors: Jordi Sánchez, Enric Fossas, Gurutz Jáuregui, Miquel Strubell, Normand Labrie, Adela Ros,
Joan Francesc Mira
, Jef Verschueren, Ralph Grillo, Isidor Martí, Jordi Porta, Agustí Nicolau
Publication year: 2001
Pages: 168
Dimensions: 17 × 24 cm.
ISBN
978-84-88811-74-5 (català)
Edition