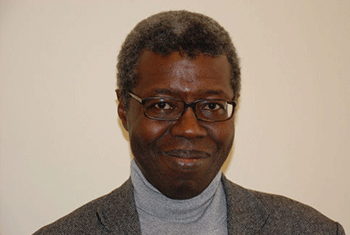 Souleymane Bachir Diagne
A professor in the departments of Philosophy and French at Columbia University (New York), he is one of the most outstanding exponents of contemporary African philosophy and postcolonial thought.
After studying at the École Normale Supérieure in Paris, where he was a student of Louis Althusser and Jacques Derrida, he obtained a PhD in Philosophy at the Sorbonne in 1988. In his academic career, he has taught philosophy at the Cheikh Anta Diop University in Dakar and at Northwestern University in the United States. He has worked in a wide range of areas, from history of science, history of philosophy, and Islamic philosophy through to African literature and philosophy. He has published numerous books, notable amongst which is Bergson postcolonial. L'élan vital dans la pensée de Senghor et de Mohamed Iqbal, which was awarded the 2011 Dagnan-Bouveret Prize by the French Academy of Moral and Political Sciences. The same year he received the Edouard Glissant Prize for his career. Among his recent publications are L'encre des savants. Réflexions sur la philosophie en Afrique (2013), Ma vie en islam (2016), and En quête d'Afrique(s): universalisme et pensée décoloniale (2018, with J. L. Amselle).