Series culture
Articles and debates on TV fiction
If you love TV series, you won't want to miss this selection of content from our digital archive. Authors, screenwriters and series-lovers speak about the ties between series and literature, cinema and science fiction; and the cultural impact of works that are already considered classics: Mad Men, True Detective and The Leftovers. You can also hear writer George R.R. Martin talking about the series of novels that inspired Game of Thrones and David Simon (The Wire, Treme) dissecting US culture based on its television productions.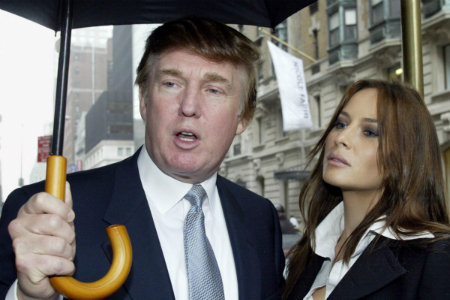 Soy Cámara online
Based on an interview with the television writer and producer David Simon, we join him to take an in-depth look at the America of the new millennium and its conflicts. Based on an agile editing full of crossovers, Simon seems to dialogue with Donald Trump, Randy Newman, Bill Maher and a host of ...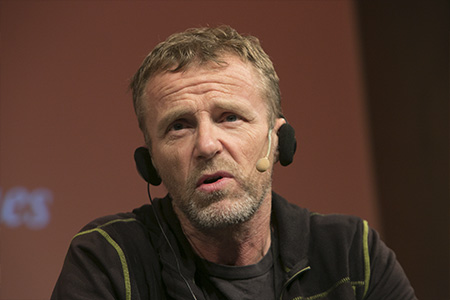 Harry Hole, Occupied and Other Nordic Stories
Before becoming a writer Jo Nesbø was a footballer, had an industrial rock band and earned a living as a financial analyst. He was commissioned to write a book about his life on tour with the band Di Derre and when he started to type he heard the echoing words of Aksel Sandemose: the two only...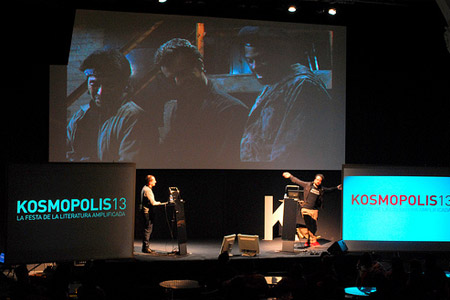 Battle of the series
When it comes to science fiction in the 21st century, which is at the forefront – film or television? Which language is better, more daring, more suitable, more innovative? Have series overtaken film? Are Lost, Battlestar Galactica and Fringe more interesting than Matrix and Prometheus? The ...
Serielizados
What will humans be like in the future? Will evolution affect the human species? Or have we already shaped the environment to suit us? Far from being conformist questions that portray our current situation as the end of a trajectory, when TV series tackle the […]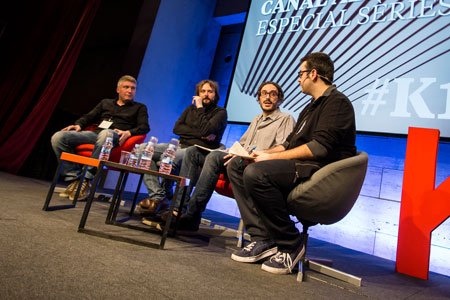 Series for Social Change?
From the West Wing of the White House to Borgen, from The Wire to The Thick of It, over the last 20 years television fiction has shown us many different ways of doing politics and of conveying politicians. Evil, useless, charismatic, intelligent or utopian. On the small...
In the Shadow of Carcosa: True Detective and Television Horror
Perhaps because television is always a visit to the house of the viewer, an intrusion of privacy, series have often cultivated horror conceived as the expansion of a negativity that is attached to the most everyday gestures. True Detective is not only heir to a literary legacy which is that of ...
American Spleen: Mad Men and Women
Mathew Weiner, creator of Mad Men, doesn't hide his desire to introduce us into the inner workings of the "American mind". The series rewinds to a period of existential crossroads, where triumphalism coexisted with desperation, the American dream and the "metaphysical ...
Why Are Scriptwriters Obsessed with Physics?
Is it a coincidence that Walter White's alter ego in Breaking Bad is called Heisenberg? Can you write a happy ending after the Uncertainty Principle? Scriptwriters should not ignore science when writing, as some of the most passionate stories to be serialised for TV are those that have dug ...
The Leftovers: Remains of a Series or Audiovisual Literature?
Aniol Rafel is the founder and director of the independent publisher Edicions del Periscopi. During Kosmopolis 2015, he talked about the decision to publish the novel "The Leftovers" (Tom Perrotta) in catalan. To publish a book that is converted into an HBO series involves an entire series of ...
Escríbeme una serie
We are used to listening to actors, directors, even producers, talking about titles that they are working on. In the TV programme Escríbeme una serie (Write Me a Series), the protagonists are the scriptwriters and we want them to tell us why those stories that we get hooked on are what they ...