Kosmopolis 2008
IV International Literature Fest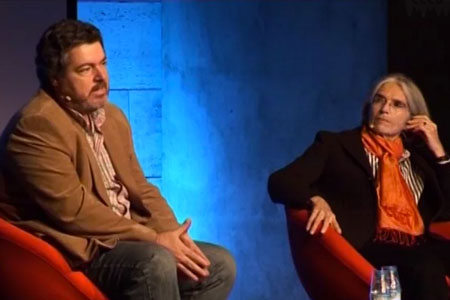 Writers for Change: Ecologism
In this dialogue with Juan José López de Uralde (Director of Greenpeace in Spain), Donna Leon will explain her passion for ecological causes, which have gained an increasing presence in her novels. If in the first novels in the saga featuring Commissioner Brunetti, now almost a decade ...
Performance by John Giorno
John Giorno, one of the most important contemporary American poets, is also a key figure in Spoken Word and performance poetry in New York. In his performance "Everyone Gets Lighter", John Giorno uses neologisms taken from real life to transform a personal relationship with Andy Warhol, ...
Poetry reading by Lou Reed and Laurie Anderson
On October 24, 2008, performance artist Laurie Anderson (in Berkeley, California) joined musician/poet Lou Reed (in Barcelona) via the internet to perform the works of Catalan poets Brossa, Espriu, Carner and Vinyoli. A 45 minute live performance, in English, as experienced last year at the Made in ...
Kosmopolis 08. The New-New Journalism
Since Tom Wolfe published his manifesto "The New Journalism" thirty years ago, a large group of writers has continued to develop North American literary journalism based on investigative reporting. Today, a group of outstanding authors including the likes of Adrian Le-Blanc, Richard Preston and ...
Kosmopolis 08. Animated concert: "The last human alive". Live cartoons and music.
In this session, the electronic atmosphere generated by the band Neosol accompanies the cartoons drawn live on a large screen by the artists Sonia Pulido, Calpurnio and Max. This is, then, an unusual "animated concert" embracing a graphic and musical recreation of a well-known participatory ...
Kosmopolis 08. You are the media
Journalism in the 21st century will be much different from that formulated by the large media corporations that have dominated until now. The profession's future depends both on the content of its information and the extent to which it can establish and stimulate dialogue with readers. ...
Kosmopolis 08. Humanitarian Crisis
In the early 1990s, while the West was celebrating the fall of communism and of the Soviet empire, the security apparatus that helped to bring all this about began to collapse too. The resolve that avoided the disaster of a nuclear showdown between the two great power blocs was not sufficient to ...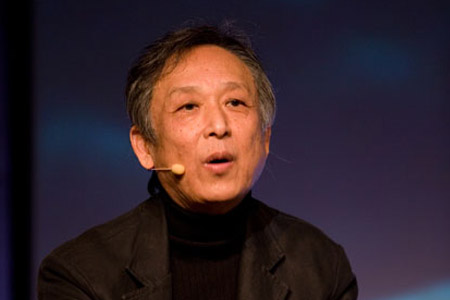 After the Deluge
"When literature becomes a hymn of praise for a country, the flag of a nation, the voice of a political party or mouthpiece of a class or group, it can be used as a powerful and crushing instrument of propaganda, but it loses its intrinsic nature ..." These words of Gao Xingjian, the Nobel Laureate ...
Diary of a bad year
The Nobel Prize laureate J. M. Coetzee read, exclusively for Kosmopolis, some fragments from his book Diary of a Bad Year.
Presentation video of the participants of Kosmopolis 2008, that will take place in CCCB from the 22nd to the 26th of October 2008.