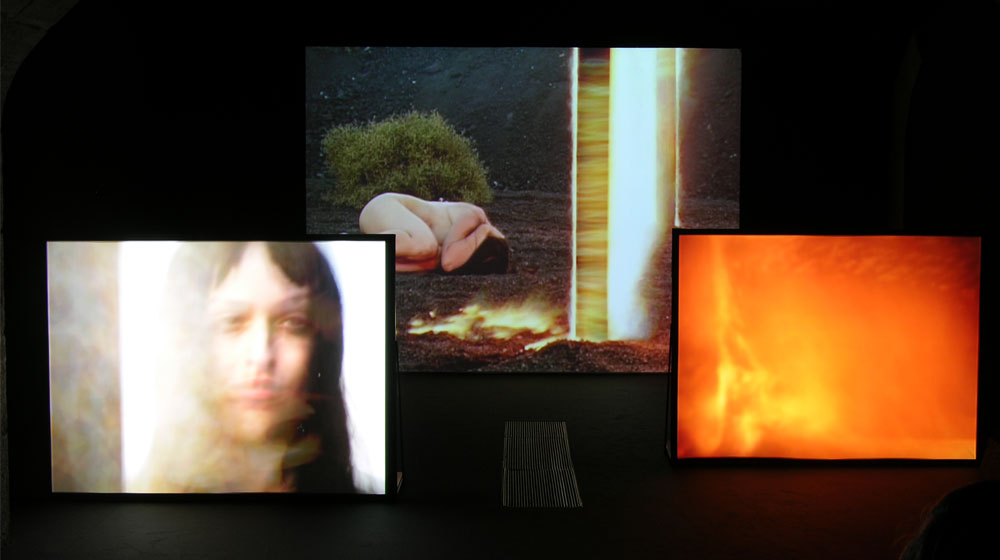 Kosmopolis 2006
Exhibition
Staying Alive
Michel Houellebecq - Masbedo
Staying Alive is a small-format exhibition that compiles the work produced by the Italian video-artists collective Masbedo (Nicolò Massazza and Jacopo Bedogni) in close collaboration with French writer Michel Houellebecq.
Masbedo's audiovisual oeuvre and Michel Houellebecq's novels share the same conceptual and aesthetic concerns, originating from the quest to find existential answers to the vital anxiety, the desperation or incapacity to love that defines late modernity. The exhibition includes the première in Barcelona of the short film La Rivière, the first film work by Houellebecq, and also the special collaboration of Juliette Binoche in the video Il mondo non è un panorama.
"My life, my life, my very old one
My first badly healed desire,
My first crippled love,
You had to return.
It was necessary to know
What is best in our lives,
When two bodies play at happiness,
Unite, reborn without end.
Entered into complete dependency,
I know the trembling of being,
The hesitation to disappear,
Sunlight upon the forest's edge
And love, where all is easy,
Where all is given in the instant;
There exists in the midst of time
The possibility of an island".
Michel Houellebecq, The possibility of an island