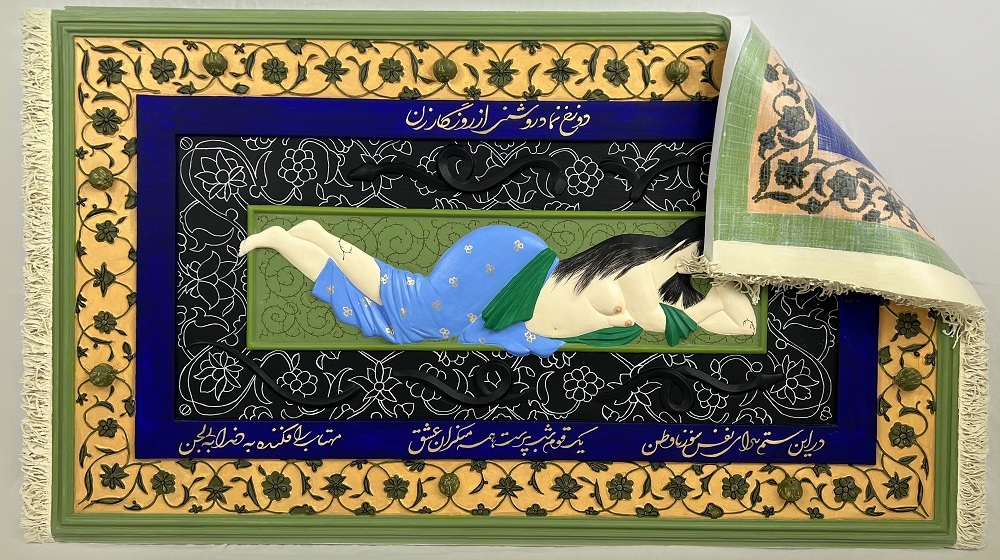 Sold out
Cultures d'avenir
Workshop with Rada Akbar
Threads of Heritage: Exploring History and Identity
Courses and workshops
In the framework of "Cultures d'avenir", Afghan artist and photographer Rada Akbar runs a workshop introducing her latest artwork, an exploration of history and the role of women in society.
Rada Akbar's creative path has led her on a profound exploration of culture, heritage, and identity, focusing especially on the powerful impact of women throughout history. Recently, Akbar has delved into ancient artworks and artifacts, aiming to understand different historical periods and how women's roles and identities evolved. Through this research journey, she has been learning about the past and discovering how women's social status changed over time. This newfound knowledge has become the foundation for Akbar's latest artworks, as in her recent work she has shifted her gaze to the individuals who proudly wear and construct our cultural identity. As she creates, Akbar connects with her own roots and identity, drawing inspiration from the powerful stories of women who, often quietly, shaped our society. Her art serves as a spotlight, illuminating the remarkable historical women whose legacies still influence our cultural identity today.
"Cultures d'avenir" is a programme led by Centre Pompidou, Haus der Kulturen der Welt (HKW) and Centre de Cultura Contemporània de Barcelona (CCCB), with the support of the Franco-German Youth Office (FGYO).
You might also be interested in
Creation of a collective digital work with Carlos Carbonell
With researcher Fernando Cucchietti
With researcher Mariano Vázquez