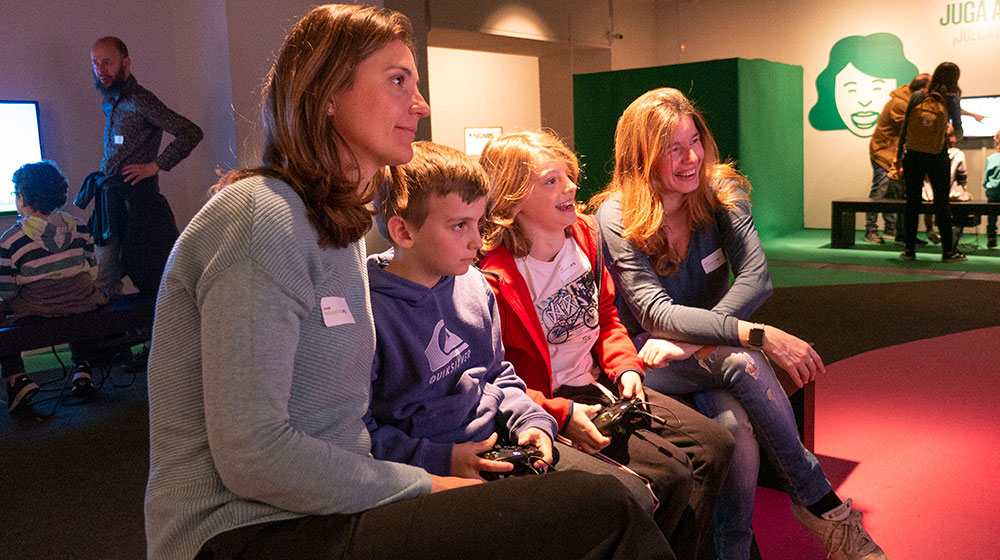 Cancelled
Gameplay
Who plays? let's play?
Family Video Game Club
Education
A familiar experience in the context of the exhibition "Gameplay. Video Game Culture".
Why don't we play together? Do kids believe adults don't know about games? Do adults believe that the games played by kids and young people are poor quality games? Who really know how to play? During the four sessions of this small videogame club and starting from a selection of good videogames, we will create a space that invites us to have fun in company, pointing out the value of the collective constribution in the process. Above all, we will try to grow as video players and video players, discovering other games and other ways to play and collaborate. Who plays?
Activity by Lucas Ramada Prieto
You might also be interested in
What Does Being Free Mean?
Voices That Resound in Art
The Power of Poetry: From the Iliad to Rap