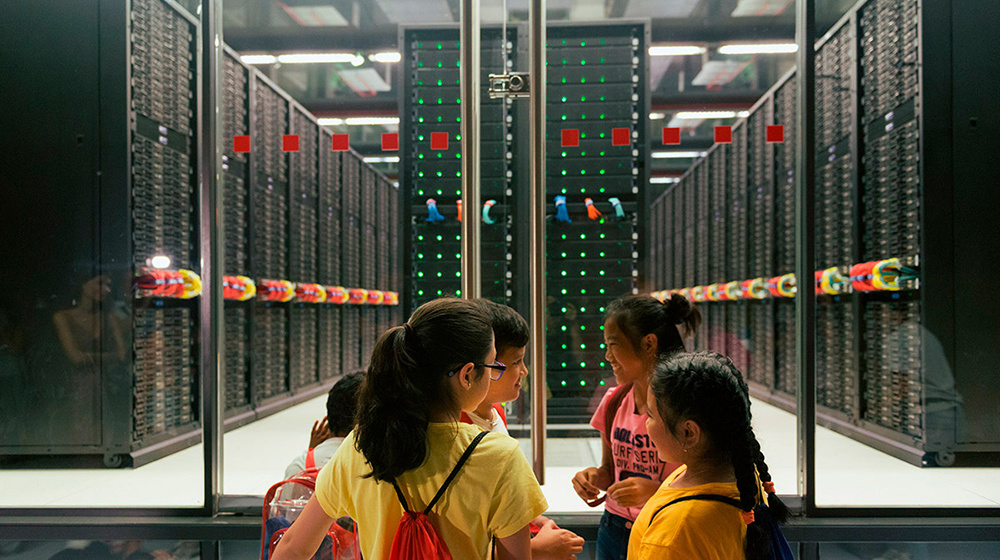 Barcelona Tomorrow
The Smart Metropolis
Second session "Barcelona Tomorrow"
Debate
Free with pre-booking
On the second session of "Barcelona Tomorrow", we will reflect on innovation, digitalisation and culture as drivers of the future metropolis.
How can we foster knowledge exchange and the promotion of culture on the metropolitan level? What role will digital tools play in metropolitan governance and in scientific research, the world of work, and citizens' daily lives? In the coming years, digitalisation will continue to play a key role in the consolidation of Barcelona as a hub for innovation and research, in the democratisation of decision-making, and in the transition toward the fourth industrial revolution. Throughout the day's events we will discuss how to deploy these tools in the metropolis to harness their maximum potential, while also addressing the technological gap and the risk of entrenching the resulting social inequalities. We will debate the need for promoting access to culture and cultural facilities – fundamental spaces in constructing an open, plural, and inclusive metropolitan identity.
The second day of the participatory process "Barcelona Tomorrow", organised by the Strategic Metropolitan Plan of Barcelona, curated by Jordi Amat and Elsa Velasco and coordinated by Marc Garcia, includes three round table discussions with local and international experts and it will close with a debate moderated by the university platform deba-t.org
Follow the event online via the Barcelona Tomorrow platform and the CCCB Public Space website.
09.00 – 10.45
Innovation and Research

09.00 – 09.10: Welcome
09.10 – 09.50: Andreu Mas-Colell, president of the Barcelona Institute of Science and Technology
09.50 – 10.45: Debate
Jordi Camí, director of the Barcelona Biomedical Research Park
Rosa M. Sebastián, vice-rector for Innovation and Strategic Projects and director of the UAB Research Park
Alfons Cornella, director of Institute of Next, by Infonomia
Mar Santamaría, architect and urban planner, co-founder of 300.000 Km/s
Moderator: Valentina Raffio, El Periódico


12.00 – 13.45
Technological Humanism
12.00 – 13.15: Debate
Genís Roca, president of Fundació PuntCat
Eli Vivas, CEO of Storydata
Mireia Fernández-Ardèvol, group leader of the Communication Networks & Social Change research group from IN3 at the UOC
Arnau Monterde, coordinator of the Decidim project for the Barcelona City Council
Moderator: Karma Peiró, journalist specialising in ICT
13.15 – 13.45: Francesca Bria, president of the Italian National Innovation Fund, member of the New European Bauhaus High-level Roundtable

15.30 – 17.15
Culture/s and Knowledge

15.30 – 16.00: Luca Bergamo, ex-deputy mayor of Rome and councillor for Cultural Growth

16.00 – 17.15: Debate
Tania Safura Adam, journalist and founder of Radio Africa Magazine
Pepe Serra, director of the Museu Nacional d'Art de Catalunya
Joan Carles Girbés, director of Som* publishing
Esteve Caramés, director of the Dansa Metropolitana Festival
Àngel Sala, director of the Sitges Cinema Festival
Moderator: Jordi Pascual, coordinator of the Cultural Commission for United Cities and Local Governments


18.00 – 19.30
Future Dialogues. What are the perspectives for young people in culture and research looking towards 2030?
Judit Carrera, general director of the CCCB
Josep Maria Martorell, associate director of the Barcelona Supercomputing Center
Moderator: Olympia Arango, deba-t.org
You might also be interested in
Presentation of Number 6 of 5W magazine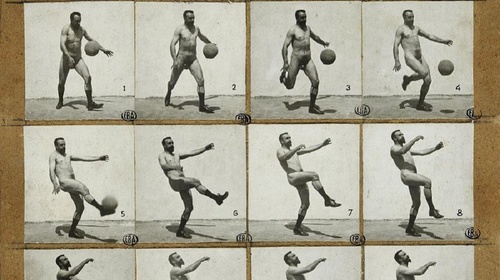 Within the framework of the international conference Men in Movement