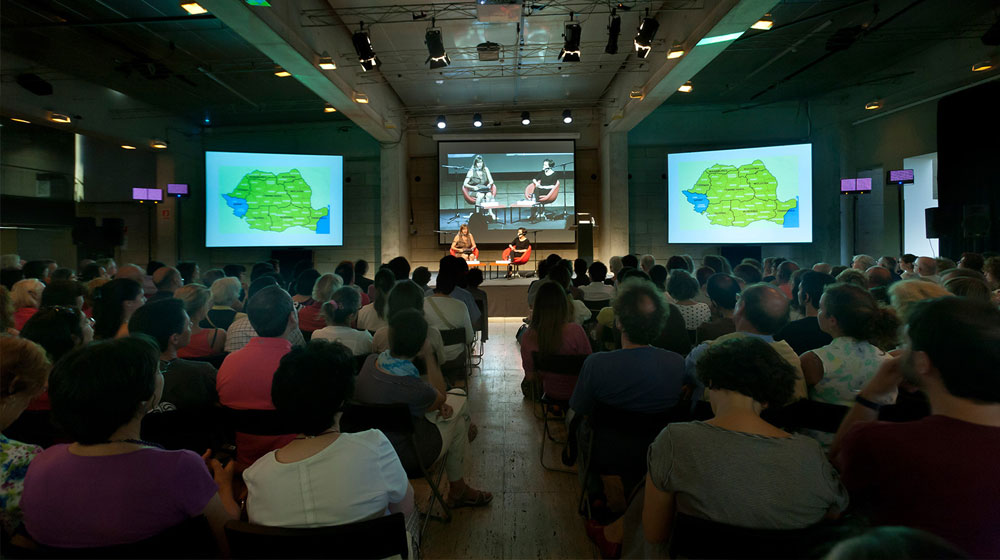 Take-away Landscapes
Take away Landscapes - 2008
Lectures in the master's degree course "Landscape Intervention and Management"
Debate
Free
The UAB's master's degree course in Landscape Intervention and Management presents the cycle of lectures "Take-away Landscapes". A variety of specialists take a collective look at present-day approaches of landscape intervention and management to a constantly changing territory.
With the participation of Juan José Lahuerta, Oriol Nel·lo, Gerald Domon, José Ballesteros, Daniela Colafranceschi, Josefina Gómez Mendoza, Teresa Galí-Izard, Carme Pinós and Rafael Mata
22 february
Juan José Lahuerta: "Heritage models".

29 february
Oriol Nel·lo: "The countryside: an impossible landscape".

7 march
Gerard Domon: "The natural landscape: potential futures under construction".

14 march
José Ballesteros: "The new metropolitan landscapes".
28 march
Daniela Colafranceschi: "Glossaries for inhabiting the contemporary landscape".

4 april
Josefina Gómez Mendoza: "Construction and deconstruction of the landscape".

11 april
Teresa Galí-Izard: "Landscape as residue: other spirits of place".

25 april
Rafael Mata: "Landscape: from knowledge to action".
You might also be interested in