Speculative filming workshop
Feminist Film Manifestos VII
Courses and workshops + Audiovisuals
Free with pre-booking
With cameras, audio recorders and mirrors, we'll collectively speculate by putting images and sound into an imagined, filmed story, creating two parallel timelines from a feminist perspective. A present, future or fictional world translated into a group audiovisual.
All the responsibilities and chores involved in running a home often lead to feelings of stress and unease. Collectively we'll create an audiovisual piece that can help to alleviate such feelings. We'll start the workshop by watching some excerpts from films that inspire us, afterwards creating the audiovisual, from the script to the final editing, including the filming of images and recording of sounds, generating sound effects. The aim is to create an escapist atmosphere that will enable us to lessen and even get rid of such emotions, achieving positive conclusions.
On this journey we'll be accompanied by the director, video artist, screenwriter and editor Marta Grimalt. Her surrealist works represent the dimensions beyond everyday life, playing with an audiovisual language of symbolism.
You might also be interested in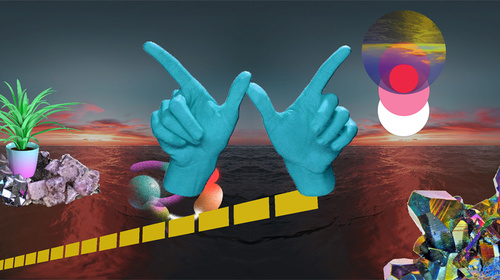 Collective creation of a virtual reality environment