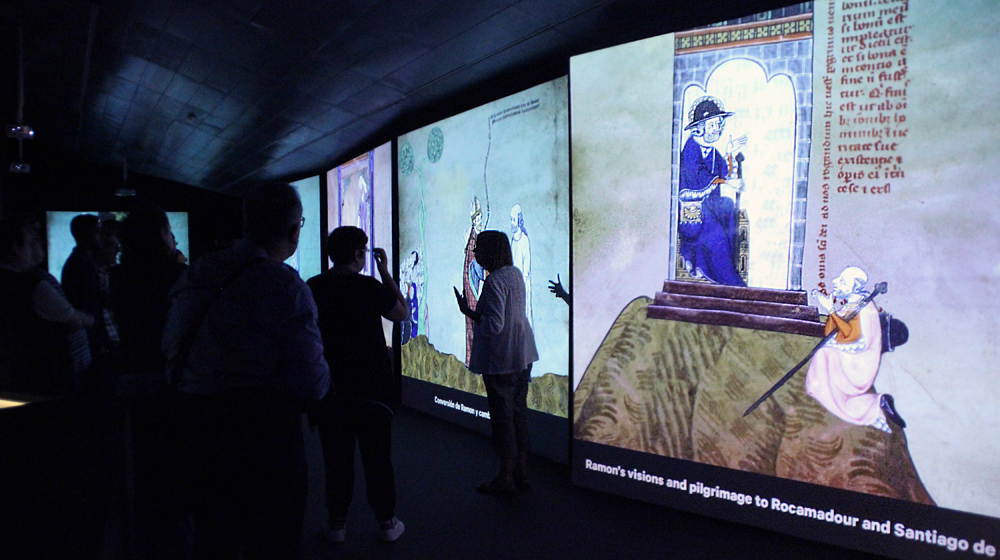 The Thinking Machine
Seen by...
Guided visits to "The Thinking Machine" in the company of specialists
Courses and workshops
Free
Specialists from very different fields will be offering their personal interpretation of the legacy of philosopher Ramon Llull in the arts, literature, science and technology. Each session will offer a different viewpoint of Llull's influence today, based on a selection of exhibits.
19 October 18.30
Facilitated by: Pau Alsina, lecturer and researcher in Arts and Humanities Studies at the UOC
This visit sets out to bring the thinking and the work of Ramon Llull up to date by connecting it with today's arts, humanities and technologies.


9 November 18.30
Facilitated by: Eduard Elias, computer engineer
While visiting the exhibition, we'll be looking at the legacy of Ramon Llull, how he influenced the IT sector, and why professionals in the field regard him as a distant precursor.
You might also be interested in
A comic-book creation space for all ages
Family workshop "Big Bang Comic! An expanding constellation of comic strips"