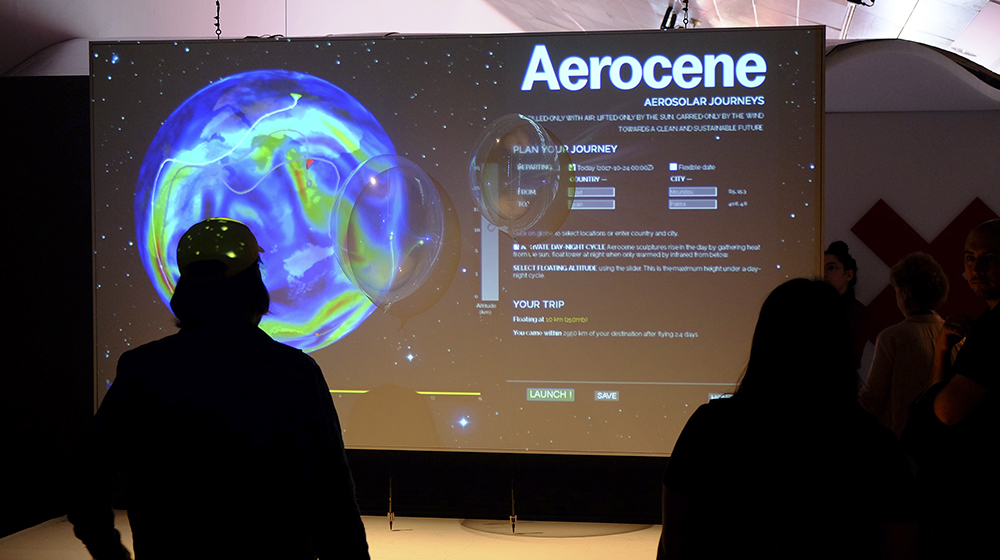 After the End of the World
Presentation of the installation of the exhibition "Aerocene" by Tomás Saraceno and discussion on "The Future of Energy and the Energy of the Future"
By Albert Tarancón and Pedro Gómez-Romero
Courses and workshops
Free
After visiting the installation of the exhibition "Aerocene", by Tomás Saraceno, Albert Tarancón, Prof ICREA and Head of the Nanoionics and Fuel Cells Group at the Catalonia Institute for Energy Research (IREC-CERCA, ICREA) and Pedro Gómez-Romero, professor of research and scientific communicator of the CSIC and director of the NEO-Energy Group of the Catalan Institute of Nanoscience and Nanotechnology, ICN2 (CSIC-CERCA-Centro Severo Ochoa) will talk about the future of energy and new technologies that can change the current paradigm while anticipating possible scenarios for the future.
The proximity of the sell-by date of an energy model based on fossil fuels and the dramatic consequences resulting from it for the future of life on our planet, make sustainability the only route imaginable for achieving an inhabitable world in the future. Therefore, it is easy to anticipate a change of paradigm in the energy model with new scenarios necessarily based on renewable resources and highly efficient technologies.
Depending on the in-depth knowledge of these new technologies is the complicity and commitment of our society to a new energy model, and therefore, the speed and success of its implementation. At the same time, depending on this conscious decision is our future society model and the role that energy will play in it in key aspects such as social inequalities, geopolitics or the productivity of our society.
You might also be interested in
MUHBA itinerary by Miquel Missé
Threads of Heritage: Exploring History and Identity