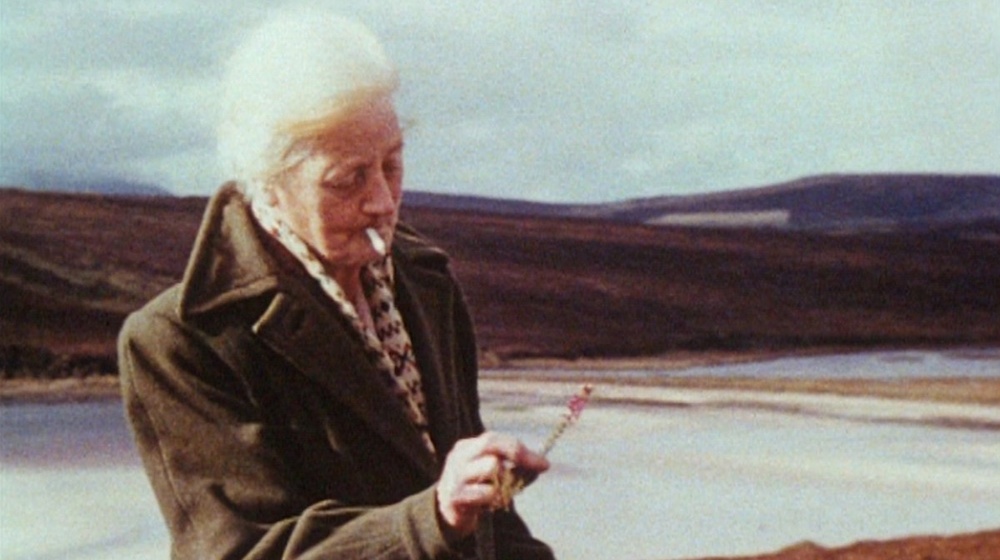 Xcèntric 2021
Margaret Tait II: The Poetics of Landscapes
Audiovisuals
The four films that make up this programme demonstrate Tait's skill in capturing the mystery and intimacies of landscapes. Like an easel, her camera à plein air captures the changes in the Orkney characters, the variations in light with the passing of the seasons and the different cycles of the tasks carried out; reflects the dynamism and transformation of the urban landscape; documents the repopulation of one of the islands; and creates a portrait of her mother based on changes in her figure in the midst of nature.
She tackles her favourite themes, which form part of her life experience, through both sight and sound: her homeland, the street where her studio is located, the local economy and ancestral music. The configuration of her cosmogony is of undeniable documentary value but it also acquires the dimensions of a poetic microcosm in which each image reveals much more than what is merely visible, thereby creating a fabric of significant resonances that is as personal as it is transferable.
Landmakar, 1981, 16 mm, 32 min; On the Mountain, 1973, 16 mm, 35 min; The Drift Back, 1956, 16 mm, 10 min; A Portrait of Ga, 1952, 16 mm, 5 min.
Copies courtesy of Lux. Original language subtitled in Catalan.
Programme by the Mostra de Films de Dones.
You might also be interested in
International call for films generated with artificial intelligence
with filmmaker Luis Macías (CraterLab)