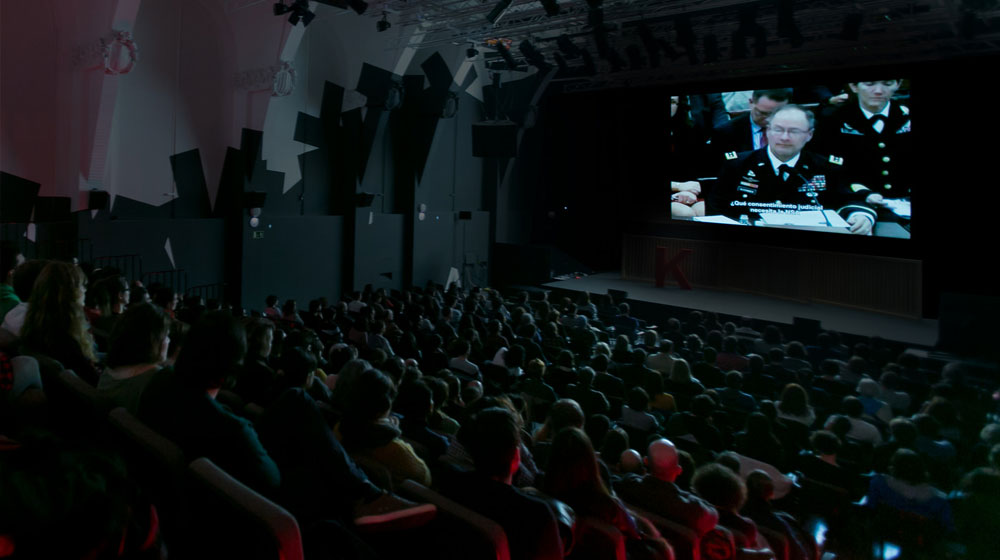 Xcèntric. 2008-2009
Liquid experiments
Audiovisuals
The leitmotiv of this session is the relationship that appears to exist between traditional films from the avant-garde movements of the 20s, the experimental movements of the 50s and 70s and some more recent films from the century that has just begun. The aspect all these films have in common is their liquid component, but they are different as to the intentions with which it is used in them. For instance, Jean Mitry, in one of his theoretical texts put into practice, uses it to illustrate a music score, while the American filmmaker Paul Sharits uses it as a backdrop for the "surface" of the film and Carter Tutti shows us, in The Noise of Chance, a musical laboratory experiment in which the soundtrack alters the liquid-screen.
H2O, Ralp Steiner. USA, 1929, 12 min, 16 mm
The Noise of Chance, Carter Tutti. 2006, 4 min 35 s, video
Blue Movie, David Rimmer. Canada, 1970, 6 min, 16 mm
Images pour Debussy, Jean Mitry. France, 1952, 13 min, 16 mm
Fl. Oz, Julie Murray. 2003, 8 min, 16 mm
S:TREAM:S:S:ECTION:S:ECTION:S:S:ECTIONED, Paul Sharits. USA, 1968-1971, 42 min, 16 mm
You might also be interested in
Riot Grrrl: girls to the front!