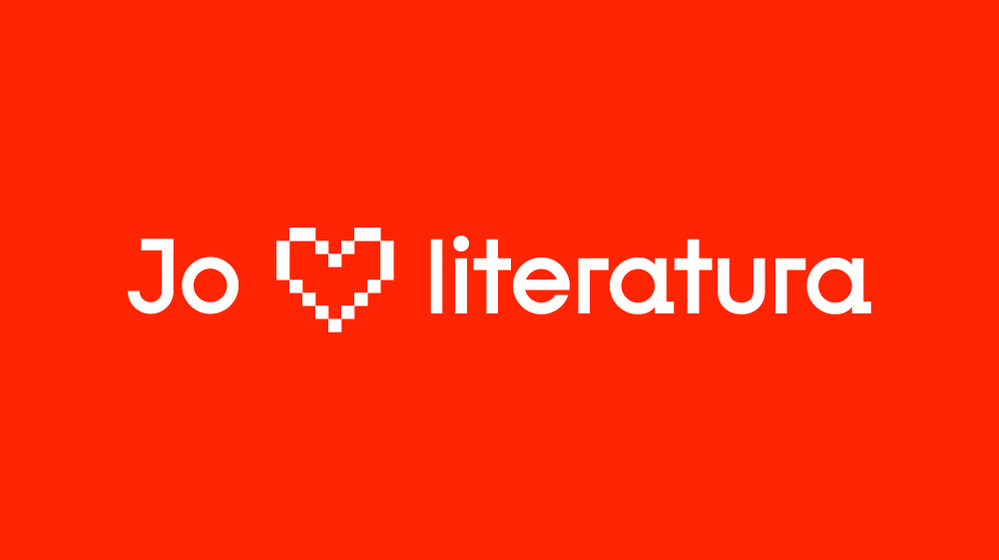 Kosmopolis
Kosmopolis 2021
The Literature That's Coming
Debate + Festivals
Coinciding with the exhibitions "Mars: The Red Mirror" and "Science Friction", Kosmopolis 21 explored "The Literature That's Coming" and celebrated science fiction as a fabulous literary genre that crosses boundaries and traditions. For five days, the amplified literature fest brought together a hundred of today's most outstanding creators to speak of space travel, planets in collapse, new habitable planets, the future, utopias and dystopias, and the great stories that tell us about our place in the cosmos.
Since contemporary science fiction is a factory of the myths to come, Kosmopolis 21 went looking for creators of experimental mythologies. We shall be speaking about them with Ted Chiang, Hervé Le Tellier, Pablo Martín Sánchez, Kameron Hurley, Víctor García Tur, Inés Macpherson, Teresa López-Pellisa, Helen Torres, Pol Guasch, and Francisco Jota-Pérez.
In the year of confinement, we endorse the never-ending journey with the help of such cosmopolitan writers as Claudia Durastanti and Stefanie Kremser, the future astronaut Fatoumata Kébé, the man who has transformed nature writing, Robert Macfarlane, and the new voices from Latin America of Verónica Gerber Bicecci, Giovanna Rivero and Fernanda Trias.
Literature is written but it is also recited, performed, filmed, and sung. Among the Anthropocene Liturgies to be concelebrated at Kosmopolis you will find the screening-concert by Isaki Lacuesta, Slam Poetry, the poetic improvisations of Oriol Sauleda, premieres of documentaries, including the latest by Werner Herzog and Clive Oppenheimer, galactic cabarets by cosmic singers like Pau Riba, and recitals, among them that given by Mireia Calafell, Sophie Collins and Irenosen Okojie.
As with each new Kosmopolis, the Dialogues K once again present discussions among the most outstanding authors of our times. This year, we shall have the chance to hear Maggie O'Farrell, the winners of the European Union Prize for Literature, Lana Bastašić and Tatiana Țîbuleac, as well as two old friends of the CCCB, Mia Couto and José Eduardo Agualusa.
Kosmopolis 21 also focuses on the Catalan scene. Hence, working with Revista Branca, we have published a collection of stories about the hypothetical conquest of Mars by Anna Punsoda, Jordi Lara, and Mohamad Bitari, among others. We shall also join the Revista Lectora team to offer a critical review of Ray Bradbury's work, present the third number of the magazine CARN DE CAP, and meet some of the most Extraordinàries Catalan women science fiction writers.
Finally, Kosmopolis 21 ventures beyond the CCCB and lands in the city's bookshops with a programme, curated by Alicia Kopf, of performances and installations by the artists Ariadna Guiteras, Laura Llaneli, Quim Pujol, Rosa Tharrats, Jaume Ferrete Vázquez, and Enric Farrés Duran.
For further information and ticket sales: kosmopolis.cccb.org
Participants: Tania Adam, José Eduardo Agualusa, Júlia Bacardit, Borja Bagunyà, Elena Bartomeu, Lana Bastašić, Marcel·lí Bayer, Mohamad Bitari, Angelina Cabré, Roser Cabré-Verdiell, Mireia Calafell, Míriam Cano, Jorge Carrión, Ted Chiang, Sophie Collins, Companyia Moveo, Mia Couto, De Mortimers, Claudia Durastanti, Xènia Dyakonova, Eléctrico 28, Eulàlia Fantova, Marta Forn, Júlia Francino, Artur Garcia Fuster, Víctor García Tur, Alexandra Garzón, Verónica Gerber Bicecci, Begoña Gómez Urzaiz, Anna Gual, Pol Guasch, Neil Harbisson, Werner Herzog, Aina Huguet, Kameron Hurley, Francisco Jota-Pérez, Fatoumata Kébé, Alicia Kopf, Violeta Kovacsics, Stefanie Kremser, Isaki Lacuesta, Jordi Lara, Hervé Le Tellier, Iris Llop, Anna Llurba, Teresa López-Pellisa, Robert Macfarlane, Inés Macpherson, Oliver Mancebo, Gabi Martínez, Núria Martínez-Vernis, Pablo Martín Sanchez, Ramon Mas, Elisa McCausland, Gemma Medina, Maggie O'Farrell, Irenosen Okojie, Clive Oppenheimer, Anna Pantinat, Elena Polanco, Sebastià Portell, Toni Pou, Irene Pujadas, Anna Punsoda, Pau Riba, Giovanna Rivero, Joaquín Rodríguez, Nico Roig, Pedro G. Romero, Laura Rosel, Ricard Ruiz Garzón, Gemma Ruiz, Martí Sales, Raquel Santanera, Oriol Sauleda, Irene Selvaggi, Serializados, Elisenda Solsona, Tatiana Țîbuleac, Carme Torras, Helen Torres, Fernanda Trías and Cristina Xifra.
Related contents
Talk and screening
Over a period of three months, five groups of men and women creators, activists, thinkers, and young people who have migrated unaccompanied have formed the crew of a metaphorical mission to Mars in order to reflect upon the experience of the journey itself and the future we have in common. ...
Martian Heart
The singer and composer Nico Roig re-creates, live, the music he has composed for the exhibition Mars: The Red Mirror and embarks on a sound journey that moves through history from the metamorphoses of the planet to the strange Martian landscapes captured by recent space missions. ...
You might also be interested in
Literature, the Oldest of Continents