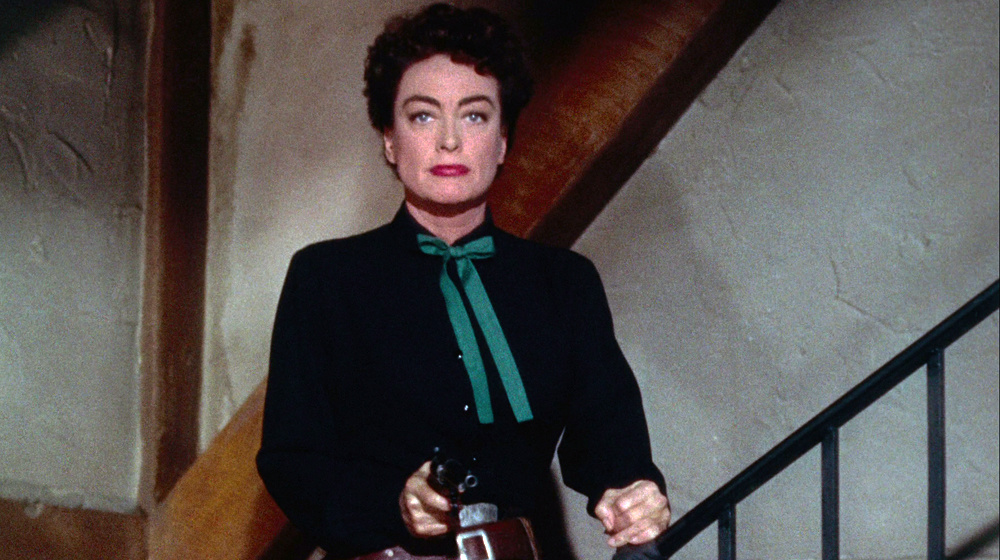 Gandules
Johnny Guitar
Session 2: Classic rebels
Audiovisuals
Free
Johnny Guitar*
Nicholas Ray
1954 / USA / 35 mm / 110 min / Spanish subtitles

Vienna, a saloon-keeper, has become the most powerful woman in the area. Jealousy obsesses Emma, a onetime rival who is prepared to do anything to stop her. But Vienna enlists the help of an old lover, Johnny Guitar, a former gunslinger turned musician. Its B movie budget didn't stop Johnny Guitar being a box-office success and becoming one of the most iconic westerns in history with a memorable quote: "Lie to me. Tell me all these years you've waited. Tell me." And it's not Vienna who says it...

*Not recommended for under-14s.

Check the complete programme of Gandules'17 - Gas Natural Fenosa, "Wild and Dangerous".
Related contents
The CCCB's outdoor cinema
Summer cinema is back at the CCCB with a programme devoted to wild and dangerous women in the world of cinema. The films are selected by feminist researcher María Castejón. From the 8th to 24th of August, every Tuesday, Wednesday and Thursday at 22.00 at Pati de les ...
You might also be interested in
International call for films generated with artificial intelligence
Cinema for all the family