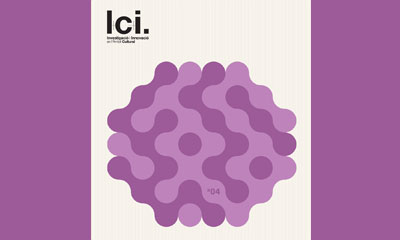 REGISTRATION NOW OPEN! Send an email to ici(@)cccb.org by 17 June.
I+C+i. 2011
I+C+i. Session #4. Global Screen: Incubating an Exhibition
Debate
Free
From January to May 2012, the CCCB presents "Global Screen", an exhibition that explores the power of the screen in today's society. September 2011 will see the start of a virtual space in the exhibition, a window open to public participation that will present phases of the task of incubation that usually go on behind the scenes. As part of this process, we are organizing a day of I+C+i where you can discover the contents of the exhibition and interchange opinions with its curators.
11 a.m. to 2 p.m. VIDEO WORKSHOP: REVERSE SHOT with Telenoika. Prior registration required.
7 to 9 p.m.: Global Screen: an open dialogue with the curators. With Gilles Lipovetsky and Jean Serroy. Open session
Session organized in collaboration with the Exhibitions Service of the CCCB.
Take part and find out more at www.cccb.org/icionline and Twitter @cccblab
Related contents
Debate with Gilles Lipovetsky and Jean Serroy
You might also be interested in
When information is a war weapon