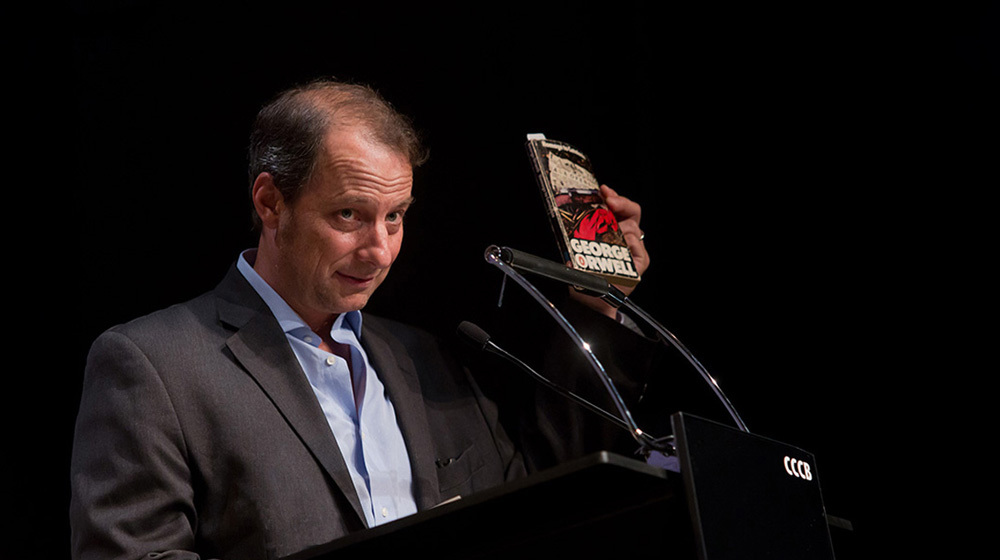 Orwell Day
George Packer
The Future of Journalism. Lessons from George Orwell
Debate
"Orwell showed that non-fiction writing can be a form of literary art. It has a unique ability to combine the profound pleasures of literature with the urgency of engagement with the world. (...) His narrative writing mixes eyewitness accounts, essayistic reflections, and political argument. But the categories matter less than we think. Every journalist who isn't just a professional hack should aspire to write literature." (George Packer)
George Packer is a writer and journalist for The New Yorker. He has worked as a correspondent in several countries of the Middle East and Africa. His most recent book, The Unwinding: An Inner History of the New America (published in Spanish as El desmoronamiento. Treinta años de declive Americano, Debate, 2015), received the National Book Award.
Presented by: Miquel Berga, lecturer in English Literature at the Pompeu Fabra University.
A literary route around George Orwell's Barcelona is also offered as one of the activities commemorating Orwell Day (http://amigce.org/evento/dia-orwell-2015/). For further information see Orwell Day (Dia Orwell) on Twitter and Facebook.
You might also be interested in
Aitor García Solé, Marta Marín-Dòmine and Queralt Solé Barjau
Democratising the Internet