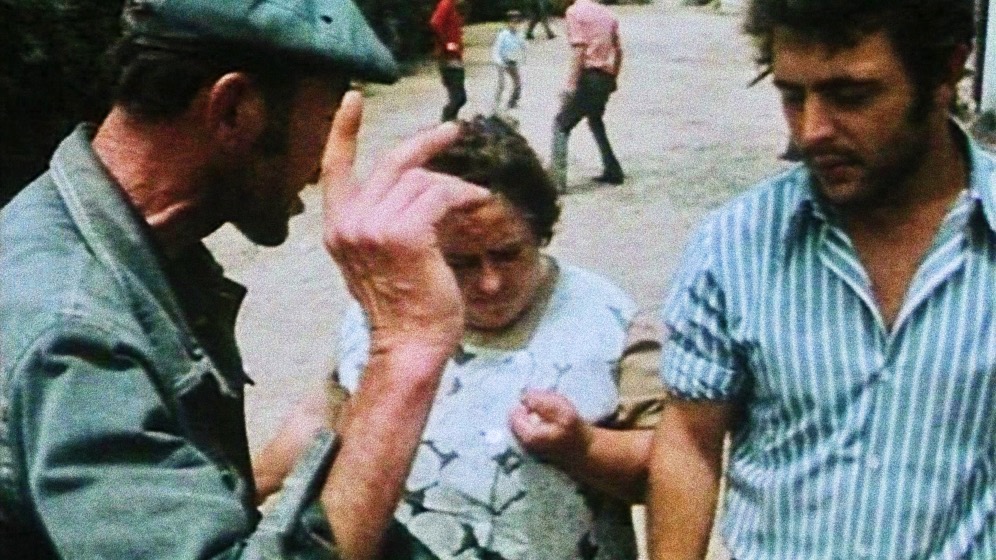 Xcèntric 2021
Fighting diary. Torre Bela
Audiovisuals
After the Carnation Revolution, in 1975 hundreds of workers occupied the Torre Bela estate, used by the Duke of Lafões as his private hunting grounds, for 219 days in order to establish an agrifood cooperative there, with the collusion of the Armed Forces who'd initiated the socialist revolution. The German Thomas Harlan and his film crew shared and documented those days in an extraordinary film about political collectivity.
Conceived as a diary of struggle, following a direct method of filming in which "I didn't have to plan the film, I just had to plan to be there", Thomas Harlan, son of the celebrated Third Reich director Veit Harlan, recorded the ideological and practical tensions, the extreme and raw intensity, the arguments and the spirit of a collective that embodies an ongoing revolutionary process.
"Rarely have we so clearly seen the making and unmaking of a singular collectivity, itself composed of singularities, caught up in a political process through which it is the blind truth the point of utopia " (Serge Daney).
Torre Bela, Thomas Harlan, 1977, 35 mm, 106 min.
Original language with Catalan subtitles. DCP screening. Film courtesy of the Filmmuseum München.
You might also be interested in
International call for films generated with artificial intelligence
Cinema for all the family