Exhibitions from the S+T+ARTS Repairing the Present artistic residencies
The works of Samira Benini Allaouat and Lugh O'Neill are being exhibited in different European cultural spaces
Education
This autumn marks the end of the S+T+ARTS Repairing the Present programme of artistic residencies with a series of public presentations and the exhibitions ":REWORLD" ":REWILD" ":RETOOL" being held at the MEET Digital Center in Milan, the MAXXI in Rome and the ZKM in Karlsruhe.
"Karst"", by the sound artist Lugh O'Neill and "Geo-Llum", by the interdisciplinary artist Samira Benini Allaouat are the two works to have come out of the S+T+ARTS Repairing the Present artistic residencies organised by the CCCB, Sónar and the UPC which, from October to December 2022, will be touring the following cultural spaces:
:REWORLD
4-30 October at the MEET Digital Culture Center in Milan
Presentation of the "Geo-Llum" research by Samira Benini Allaouat
:REWILD
14 October-13 November at the MAXXI National Museum of 21st Century Art in Rome
Installation "Geo-Llum" by Samira Benini Allaouat
Performance "Karst" by Lugh O'Neill
:RETOOL
18 November-18 December at the ZKM in Berlin
Installation "Karst" by Lugh O'Neill
The works of Samira Benini Allaouat and Lugh O'Neill are being exhibited alongside the rest of the projects that have formed part of the 21 international artistic residencies of the S+T+ARTS Repairing the Present programme.
The Repairing the Present exhibition series :REWORLD :REWILD :RETOOL, curated by Manuel Cirauqui, explores the productive tension between the urge to project and the urge to care for; between the presentness of the living and the futurity of technological development; between the immediacy of bricolage and the mediation of prototypes in our path to enhanced co-existence.
In a time of recurring uses of the particle re- as expressions of our longing for renewal, the quasi-archaic sustainability motto of "reduce, reuse, recycle" has been replaced by a myriad of efforts to reinvent, reset, rename, restore, rethink, re-everything…
You might also be interested in
Science and creation for secondary schools with the Center for Brain and Cognition (UPF) and Escola JOSO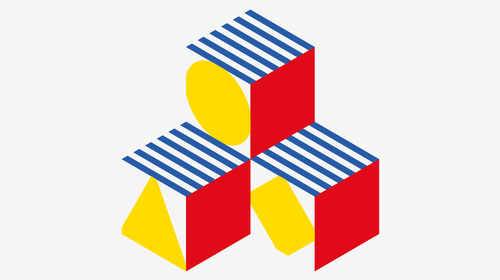 A community project with children and young people from the Raval
Education and culture in the Raval neighbourhood