Due to the new restrictions decreed by the Generalitat de Catalunya, this activity has been cancelled.
Gameplay
"Computer Chess" by Andrew Bujalski
Screening in the framework of the exhibition "Gameplay"
Audiovisuals
Free
A group of programmers (university students and lecturers…) get together in a hotel for an annual convention in which IT departments from various universities compete with their latest chess programs in a tournament of everyone against everyone else.
Computer Chess, Andrew Bujalski, USA, 2013, 92', Catalan subtitles
35mm print from Chicago Film Society and Computer Chess, LLC
The film is definitely analogue, but it's set at a historic time when digital was in its infancy, with domestic computers and compact discs just a few years away. And this tension can be seen in the film's structure, which brings together both programmers and post-hippies in a seedy hotel during an extremely strange weekend.
Filmed in black and white with a Sony AVC-3260 tube video camera and 4:3 aspect ratio (from the early 1980s), Computer Chess is a singular, dark fable, an existential comedy where games are played, traps are set and escape seems almost impossible. The code for the future has already been written and, while Bujalski seeks to discover who we are and where we come from (not only as connected users of the 21st century but also as human beings), it's checkmate in 12 hilariously unorthodox moves.
Before the screening, there will be a video introduction by Álvaro van den Brule, writer and president of Chess without Borders.
You might also be interested in
Monthly film forum sessions at Xcèntric Archive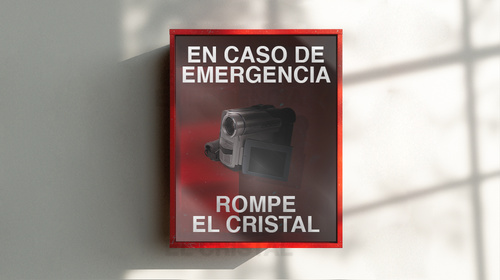 A talk with Dean Luis Reyes plus a screening of "Option Zero" (La opción cero)