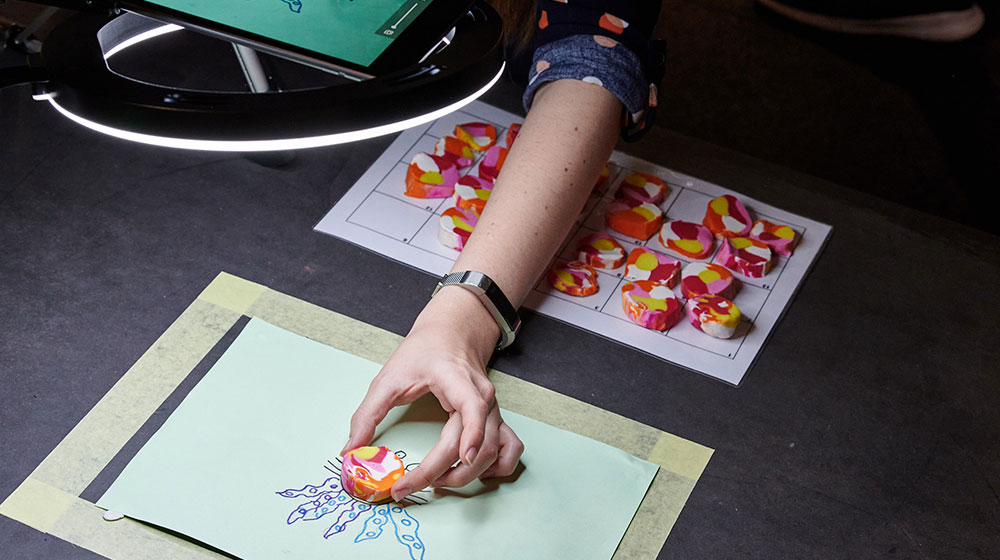 Mars
Bioscope in the classroom
Training for teachers of documentary animation workshops
Education
Bioscope puts an online toolbox at your disposal to experiment with animation and work in an interdisciplinary way in the classroom.
Based on the language and techniques of documentary animation, we propose various audiovisual creation activities to explore the world around us: from biodiversity and the relationships between species to stories, intimate or collective, that cinema or photo cannot record. Bioscope is a project in constant renewal that offers you a website, learning materials and face-to-face workshops at the CCCB. We propose a day for primary and secondary school teachers to explore the modalities and resources of Bioscope and to be able to use them in the classroom during the 2021 2022 academic year.
The day will have the following program:
9.30 - 10.00 Bioscope: Life stories. With Laura Ginés and Pepon Meneses, animators and creators of this Bioscope.
Bioscope: Life Stories is a proposal for self-reporting based on the language of animation. It is not a question of drawing with realism, nor of taking a self-portrait, but of making one's own voice emerge. We propose three different proposals that will allow you to make small animated short films about your life and your environment. You will be able to reveal your secrets, travel through time or explain what unites you to your friends, and discover that animation can bring you closer to the truth in ways other than video or photography.
10.00 - 10.30 Bioscope: Imaginary creatures. By Taller Estampa and Alex Richter-Boix, creators of this Bioscope.
What would microscopic beings, medium and giant, be able to live on planet Earth in extreme conditions like those on planet Mars? Based on a reflection on biodiversity and some basic notions on biology and evolution, Bioscope: Imaginary creatures proposes three animation exercises in the field of speculative zoology: you will create and animate invented beings, their relationships and their habitats. I will do this using imagination and cinematic techniques such as stop-motion or artificial intelligence.
10.30. Pause
11.00 - 14.00 Hands on! Practical demonstration of the proposed activities.
It's time to get your hands dirty. For two hours we will carry out simultaneously, and as a practical demonstration, all the proposed workshops, so that you can select the ones that interest you, to give you a complete idea of ​​how to carry it out in the classroom.
15.00 Guided tour of the "Science Friction exhibition. Living among companion species".
You might also be interested in
What Does Being Free Mean?
Voices That Resound in Art
The Power of Poetry: From the Iliad to Rap