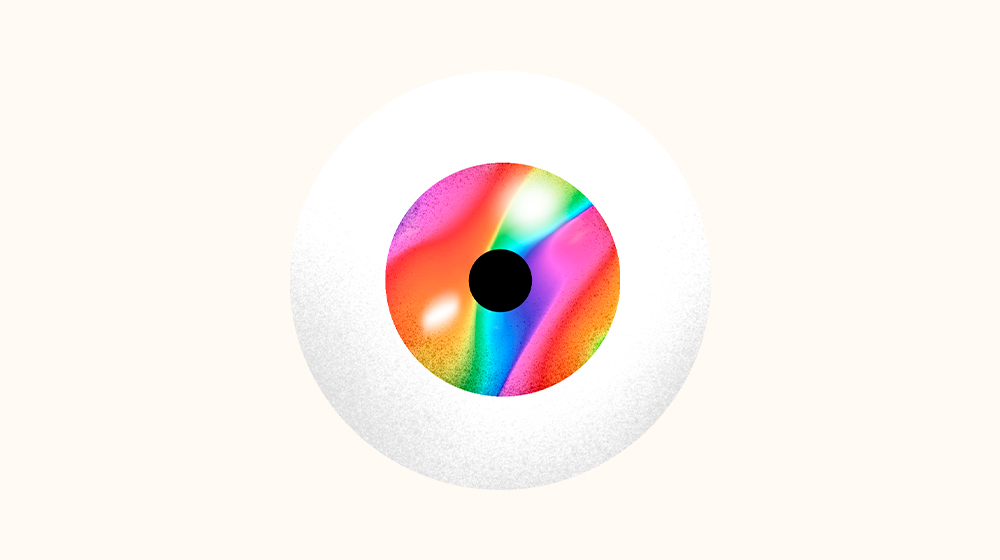 Amors on FIRE!!
Amors on FIRE!! 2022
Selection of Barcelona's LGBTI film festival, FIRE!!
Audiovisuals
Free with pre-booking
Barcelona's LGBTI film festival, FIRE!!, and the CCCB are joining forces for the fourth time in a row to present a selection of the best films from the festival's last few years
And what better excuse than Valentine's Day to celebrate different ways of loving and experiencing gender identity? Zen sul ghiaccio sottile (Zen in the Ice Rift), TransMilitary and I Am Divine help us to discover the new terrain rescued from obscurity by the trans collective. The Feels and Segunda estrella a la derecha (Second Star on the Right) fill us with lesbian energy while, thanks to Making Montgomery Clift, Lilting and Five Dances, we fly on the wings of a heightened gay awareness. And to round off the event, in Knife+Heart, a gem of Queer Horror by our cult director Yann González, an unleashed Vanessa Paradis dazzles us in the role of a porn film director from the 1970s.
All screenings include a prior introduction by the FIRE!! LGTBI film festival of Barcelona, which takes place every June at the Institut Francès de Barcelona.

Program
Friday 11
17.00: The Feels, Jenée LaMarque, USA, 2017, 90'
A weekend in the country, far from real life, the perfect occasion to have fun but, above all, to exchange confessions. A group of lesbian friends meet up to celebrate the bachelorette party of two members of the group, Andi and Lu. It's all fun and games until the alcohol begins to drive the conversation, and secrets never before revealed begin to come out. Trust fades away and doubts begin to spread among the group. The lack of communication that we see so often nowadays, the fear of what people will say, and prejudice, which is even found within the LGTBI community, are the themes underlying this smart and unusual comedy, another fine example of the new American indie cinema.
Presents: Mar Canet, director of La Casa del Cine.
19.30: Making Montgomery Clift, Robert Clift, Hillary Demmon, USA, 2018, 88'
Montgomery Clift refused to play the studio game in the '40s and '50s. He wouldn't sign a contract and the many films he turned down included Bridge on the River Kwai and On the Waterfront. Hollywood met him on his exacting terms, and even with a filmography that numbers fewer than 20 features, his ground-breaking screen performances are indelible. Montgomery Clift bucked traditions on and off screen, but countless biographies have reduced him to labels like "tragically self-destructive" and "tormented." Nephew Robert Clift and Hillary Demmon make a documentary propelled by a superb selection of vintage clips, home movies about the great actor, interviews with family and loved ones. This fresh portrait of the actor's passions and commitment to living and working in his own way gives one of Hollywood's underappreciated legends his due.
Presents: Antoine Leonetti, director of FIRE!!
22.00: I Am Divine, Jeffrey Schwarz, USA, 2013, 86'
I am Divine re-enacts the life of Harris Glenn Milstead, aka Divine (1945-1988), iconic muse of John Waters and the underground film world, music star and myth of the LGBT community. It shows his life from his humbles origins in Baltimore as a chubby kid mocked by his classmates, to his extravagant and multitalented drag persona that we all know. She became an international star for her scandalous roles in Mondo Trasho and Pink Flamingos, where her character was "the filthiest person in the world". Her scandalous and trashy appearance contrasted with the typical image transvestites of the sixties pursued, which was elegance and femininity. Her super extra-large painted eyebrows (which projected a constant and comic stupefaction look), her rough voice and the resemblance to an overweight Liz Taylor created her "in your face" look, in the style of performers and singers such as Leigh Bowery or Klaus Nomi. A great time to rediscover her rock songs, like Born To Be Cheap or Love Reaction, and of course You Think You're a Man.
Presents: Miquel Missé, coordinator of the project Cultura Trans.
Saturday12
17.00: Zen sul ghiaccio sottile, Margherita Ferri, Italy, 87'
Maia, called "Zen", is a rowdy yet solitary 16-year-old tomboy. She lives in a small village on top of the rough and beautiful Italian Apennines, and she gets into trouble easily… She's the only girl of the local ice hockey-team and she is constantly bullied by her teammates for her masculine attitude. When Vanessa – the beautiful and bewildered girlfriend of the team captain – runs away from home and hides in Maia's family lodge, Maia feels free to trust someone for the first time. A special relationship develops between the two. Led by the need to break away from the roles that the small community has forced them to play, Maia and Vanessa embark on a journey of self-discovery: an exploration of their gender identity and sexuality, liquid and restless like the troubled time of youth. How not to lose balance in life, without giving up your own personality? Here is the question of this engaging and important film about exploring your gender identity and finding yourself.
Presents: Pol Galofre, coordinator of the project Cultura Trans.
19.30: Segunda estrella a la derecha, Ruth Caudeli, Colombia, 2019, 85'
Emilia is a 30-something bisexual woman who refuses to grow up as her female friends already did. Angélica, one of Emilia's friends, is getting married. Her other friends, Clara and Renata, seem to have all their lives figured out: amazing jobs, family, kids - While Emilia is still living with her mother and trying to define her relationship with Mariana. She is also trying to survive as an actress and she teaches acting classes in a cheap school. She feels more comfortable with her students than with people of her same age. Her life will be even messier when she is fired from her job and she is forced to live a 'standard' life. Angélica's bachelorette party would reveal that not only Emilia is unhappy with her life. We are all hiding what we really are. Ruth Caudeli signs here her second feature film after Eva and Candela, focusing once more on double moral standards, frustration and social conventions. She takes a strikingly naturalistic approach to the everyday in a film so relatable and believable as to make her the new South American Woody Allen.
Presents: Mar Canet, director of La Casa del Cine.
22.00: Five Dances, Alan Brown, USA, 2013, 83'
One of the defining aspects of Alan Brown's new film is the sensitivity it shows when displaying contemporary dance, in all its grace, as a metaphor for the universe that surrounds the dancer; the beauty, subtlety, and intimacy of the choreography drive us towards the dilemma of the main character. Five Dances, with choreography by Jonah Bokaer of Merce Cunningham's dance company, tells the harsh and highly emotional journey of Chip, an 18 year old dancer with an exceptional talent. Chip moves to New York in search of his big break and ultimately must choose between taking responsibility of his dysfunctional family back in Kansas or forging a brighter future for himself. Brown follows the success of his previous film, Private Romeo, with a courageous movie that shows the emotional universe of the contemporary dance world from a unique point of view.
Presents: Antoine Leonetti, director of FIRE!!
Sunday 13
17.00: TransMilitary, Gabriel Silverman, USA, 2018, 93'
Around 15,500 transgender people serve in the U.S. military (notably the largest transgender employer in the U.S.), where they must conceal their gender identity. They put their careers and their families' livelihoods on the line by coming out as transgender to top brass officials in the Pentagon in hopes of attaining the equal right to serve. The ban was lifted in 2016, but with President Trump trying to reinstate it, their futures hang in the balance again. TransMilitary chronicles the lives of four individuals, defending their country's freedom while fighting for their own. One particularly muscly trans male soldier signs up for multiple tours in Afghanistan as overseas he can wear male uniforms and sport a buzz cut. The absurdity of his official skirt uniform back home is one of the primary examples convincing the top brass to reconsider the rules. TransMilitary follows the previous Emmy-nominated short filmTransgender, at War and in Love.
Presents: Antoine Leonetti, director of FIRE!!
19.30: Lilting, Hong Khaou, United Kingdom, 2014, 91'
Lilting is one of the most outstanding films of all FIRE!! editions. A sensitive, exemplary work, this movie breaks down gay stereotypes to talk about homosexuality from the perspective of family and memory. Lilting shows us how love can overcome cultural, moral and generational barriers, and how we can learn to heal emotional wounds. It tells the story of a Cambodian mother who lives in a nursing home in London today, and is devastated by the sudden death of her son. Her pain and the visits that a stranger begins to make will show her the path that both must follow in order to connect and help each other find solace.
Presents: Antoine Leonetti, director of FIRE!!
22.00: Knife + Heart, Yann González, France, 2018, 110'
Paris, Summer 1979. Anne (played by French icon Vanessa Paradis) is a ruthless producer of third-rate gay porn. After her editor and girlfriend Lois leaves her, she tries to win her back by shooting her most ambitious film yet with her trusted, flaming sidekick Archibald. But while her cast members are being systematically murdered in grisly, albeit archly cinematically breathtaking fashion, she gets caught up in a strange investigation that turns her life upside-down. Giallo period piece turned seductive whodunit, Gonzalez's film riffs on the garish, sleazy stylings of everything from Argento and Fulci to De Palma and cult classic Liquid Sky, with French electronic outfit M83 dropping retro beats and Paradis turning in a great performance that navigates the movie's themes of desire and sexual repression. Knife+Heart is a kinky queer horror odyssey like no other, conceived by the wickedly twisted mind of visionary filmmaker Yann Gonzalez.
Presents: Mar Canet, director of La Casa del Cine.
You might also be interested in
Masterclass at the Xcèntric Archive